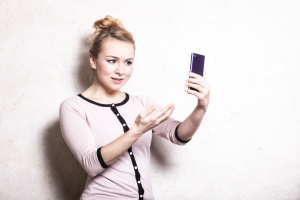 If you think deleting the text messages on your phone is as simple as tapping "delete" we're sorry to say that you're wrong. Data isn't something you just flush down the toilet and never see again. It lingers and those embarrassing texts you sent last night are probably still lurking in your phone somewhere. You can even go ahead and try it. Run Spotlight and search for your deleted messages. You're probably freaking out right now but don't worry, there's a way to delete your messages once and for all –saving you from untimely embarrassment. In this article, we'll be sharing how you can delete your phone's messages for good.
It's important to know why these "deleted" text messages linger in order to find the real solution. Instead of being deleted, your messages are hidden until they reach the process of deletion –which is when you sync your phone to iTunes. We'll go into further details below.
Learn How to Delete Your iPhone's Messages Permanently
The Solutions
The first solution we'd like to give you is a preventive one. If you're worried about someone finding your texts for whatever reason then it's within your best interest to setup a Passcode for your iPhone. Not only is it easy to do but it's extremely effective especially now that the new iPhone models have thumbprint scanners for more security.
Permanently deleting your iPhone's messages is easier than you think and if there's one piece of advice we'd give you in order to rid yourself of future headaches, it would be to regularly sync your iPhone. Not only does this ensure your texts and other files are permanently deleted but it also boosts the performance of your phone. Think of it as a regular doctor's appointment.
Another way to make sure your messages aren't found is to disable Spotlight's search ability. By doing this, you'll restrict it from searching your Messages app and if you do that then there's no chance of your messages being found. To do this go into Settings à General à Spotlight Search, find Messages and then disable it. Easy enough, right?
This other solution is quite extreme and should only be done if you really, really need to delete your messages. Restoring your iPhone to Factory Settings will surely complete the job but it comes at the hand of deleting all your data. If you do decide to do this, we'd advise you to backup your iPhone just in case you have a change of heart. Remember: only use this solution as a last resort and never as a first option!
Permanent Deletion
Hopefully, these solutions helped give you some peace of mind by making sure your texts are completely removed from your iPhone. It can be a real headache when someone reads a text they're not supposed to so we don't blame you for taking the extra step in deleting your messages.
If you have family and friends that you think need to know these steps then be sure to share this article with them!
Learn How to Delete Your iPhone's Messages Permanently, hope it helped.