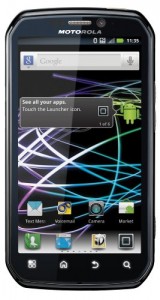 If you are in the market for a new android device, the question of how to transfer data from one android phone to another has likely crossed your mind. A new smartphone provides advantages like convenient new features, but unfortunately, those upgrades are of little value when important data is stored only on the android device you intend to replace. From apps to music downloads, contact lists to text messages; the data in need of transfer goes on and on. Here are a few tips to guide you through the transfer process:
The Tried & True PC
An experienced android user, or really any smartphone user for that matter, is familiar with the process they must go through to download data housed on the device onto a personal computer. What not everyone realizes, however, is that when the android device and computer connect, a synchronization record is created.  As such, it is possible to transfer data across devices by completing the synchronization process for each phone and then transferring the required data back and forth on a daily basis.
Yet as simple as this method sounds, it is time consuming. A busy user will most likely lag behind in this process and become frustrated when their data is never available. Fortunately, other options are available.
Google & Dropbox
Google has made it possible for users to access a number of their applications on any device simply by logging into a Google account. Users can easily access their email, calendars, documents, notifications and contacts as long as it is stored on a Google account. Just as Google makes their products available across devices, users can also use virtual clouds like Dropbox to share files across phones.
Most people are familiar with Dropbox as a desktop application on their personal computers. This tool serves as an efficient way to save files in one place and access them elsewhere, like that document you worked on at home and then needed to access at work the next day. When phones with smart operating systems like android hit the market, that same technology went mobile.
Software Programs
Applications like Dropbox offer a viable solution for data accessed in multiple places, but what if you simply want to access files housed only on another android device. Maybe you took a cute photo of your daughter with your personal phone, and you would like to make it your screensaver on your work phone. Or maybe that great new song you downloaded during a business lunch per a colleague's recommendation is better enjoyed on a personal device.
A number of software manufacturers designed programs to make a transfer process, like those and others, a breeze. And after the data transfer is complete, these programs serve as ongoing data backup systems, which are really invaluable in this day and age. For users who desire a permanent and robust solution, software designed to serve as a data backup and transfer is the best bet. These suggestions should help you get started understanding how to transfer data from one android phone to another.