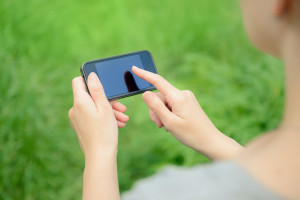 Jailbreaking your iPhone is no joke. It takes a certain amount of confidence and gall to actually do it. While it may have advantages, it is highly discouraged by Apple and they even go to the extent of voiding your warranty once you do it. Although, that still doesn't stop most people from jailbreaking their device. The good news is that it's easy to remove the jailbreak of your iPhone and Apple won't know that you did it. It'll be like it's brand new! Well, sort of. Let's get to it then. Today we're going to teach you how to un-jailbreak your iPhone.
Learn How to Un-Jailbreak Your iPhone
Before We Start
Before removing the jailbreak of your iPhone, there's one thing you need to do and that's backing up your iPhone. Backing up your iPhone is something you should habitually do (not only when you're removing the jailbreak of your iPhone) because you really never know what will happen and it's always a good idea to be prepared in case something unfortunate happens to your device. If you don't know how to back up your iPhone just plug it into your PC/laptop, open iTunes, click your iPhone's icon, and press Back Up Now. iTunes will now back up your iPhone's latest data and you can access it whenever you need to.
Two Methods
There are two methods on how you can remove the jailbreak of your iPhone. The first one is restoring it using a previous back up you had done (now do you see why it's important?). The second is to restore it as a new device via iTunes. The second method requires a stock IPSW file which you can manually download or have iTunes download it for you. The IPSW file is the firmware update file that your iOS device uses to restore it. We'll be going through both methods so just pick which one's best suited for you.
Via Back Up
This method is suited for people who backed up their iPhone's data even before they had it jailbroken. If not, then restoring your iPhone via iTunes is your best bet. The great thing about this method is that it's simple and fast. All you really need to do is connect your iPhone to your PC/laptop again, open iTunes, and click Restore Backup. A list of back up's will be shown and select the one that isn't jailbroken. Once you let iTunes restore your iPhone's back up, it is now officially jailbreak-free.
Via Restore
If you don't have a backup of your iPhone back when it wasn't jailbroken, then this is what you need to do to remove the jailbreak. Once again, connect your iPhone to your PC/laptop, open iTunes and click Restore. iTunes will then connect to the servers of Apple to download the latest IPSW for your device and install it. This may take a while since IPSW's are usually large in size.
However, a quicker option may be to manually download the IPSW to your PC. If you choose to do this, hold Shift on your keyboard as you click Restore on iTunes and select the file you downloaded. Wait for it to finish installing and that's it! Congratulations on removing the jailbreak of your iPhone!