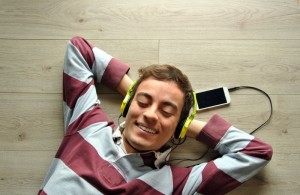 Reading text messages is something we do daily and this means that they can distract us from everyday moments and activities that require our full attention. That's because reading a text message requires you to handle your phone which unsurprisingly, makes your hand full.  This is most evident in driving because even when you're behind the wheel there are just some texts that too important to ignore and (depending on where you live) texting while driving is against the law.
Good thing there's an easy fix for this even if you are an Android user and it comes in the form of apps! The Play Store isn't only filled with games but you'll be surprised at the amount of apps you can find to improve everyday life. In this article, we'll be going through the best text-to-speech (TTS) apps that will allow your Android phone read your messages out loud for you.
3 Ways to Let Your Android Phone Read Messages Aloud For You
1. Google Text-to-Speech
This app has been an important component in the Android OS ever since 2013 and it's easy to see why. Not only does it read your texts out loud for you but it's also used for reading translations, checking the pronunciation of words, and just making the overall accessibility of the system better.
One way to use this app is to select a web article of your choice and let the app read it in English or other supported languages such as Italian, Korean, Portuguese, and Thai just to name a few. If you're an Android user, chances are you already have Google Text-to-Speech in your phone and it's just a matter of activating it. To do that simply go to Settings, Language and Input, text-to-speech output, then select Google Text-to-Speech as your TTS app. If you don't have it on your phone you can easily download it from the Play Store.
2. Voice Reading
The best ideas are mostly simple and it's no different when it comes to apps on the Play Store. Voice Reading is a great app if you want your phone to read a lengthy email or e-book out loud for you while you clean the dishes. All you need to do is use the Android share feature and send data from other apps (such as e-books, emails, text messages, etc.) to Voice Reading.
It doesn't stop there! You can even share URL links to Voice Reading and it will read the website's content for you. All in all, it's a great app that keeps your hand free from your smartphone.
3. @Voice Aloud Reader
What's great about this app is its sheer flexibility because it reads out texts from a variety of sources. It can read text from web pages, emails, txt, pdf, docx, and rtf files. That's not even the whole list yet. If you're looking for alternative TTS apps, this one fits the bill quite nicely.
There you have it, folks! These 3 TTS apps will surely let you off the hook and give your hands the freedom they so desperately crave for. Now, you'll be able to drive without worrying about reading texts, exercise without constantly looking at your phone, and clean the house uninterrupted! We hope this helped you and share this with your friends if you think it'll help them too!