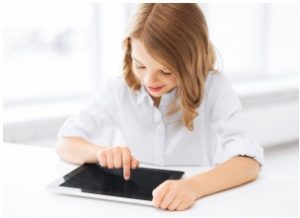 Struggling to keep your kid off the computer? We're sure every parent has had this experience and it can be a bit frustrating at times. Actually, scratch that, it can be absolutely frustrating especially if your kids aren't using the internet for important activities. Thankfully, Google Wifi's new feature lets you limit your kids' internet usage so their time looking at memes can be limited. Instead, they'll be inclined to focus on more important things like schoolwork!
So exactly how does Google Wifi limit internet usage? Through scheduling! Introducing Google Wifi's Scheduled Pause.
How does it work?
To use Scheduled Pause first you need to update your Google Wifi app on your Android device. Once you do that simply open the app and go to Settings. There you will find Family Wi-Fi. Tap that and go to Schedules. Here you'll find template schedules which you can follow such as "Kids Bedtime" which lasts from 8pm to 6am. It's not limited to that however because you can create your own customizable schedules to fit your family's time. Once you create the schedule, devices that are linked in the group will automatically have paused internet activity.
What for?
Scheduling is a fairly simple concept and very easy to use as a parent. Even if you're not that tech-savvy, you'll find that this is a breeze to use. With scheduling, you'll be able to block or "pause" internet access for specific devices at any given time. This is perfect if you want to keep dinner a device-free experience!
Another great way to use Scheduled Pause is to create a specific time in the day when your kid will do their homework, allowing them access to the internet. You can even set a schedule for bedtime so that even you will resist the temptation to stare at your phone when you need to be up early in the morning the next day!
The Scheduled Pause is a great tool and it gives you complete control over internet access within the household. Whether it's your kids, partner, or yourself this feature lets you focus on what's important and helps you get rid of unnecessary distractions. Not only that but it helps people live in the present and just enjoy what's happening in front of them rather than idly staring into their phones.
Now that you know how to schedule your kids' internet time it's probably safe to expect they'll be more focused on the task at hand and hopefully make a dinner a more personal experience! This is a great direction moving forward for Google because with technology moving so rapidly it's essential to think of how this affects the family. Are you happy with Google Wifi's Schedule Pause or not? Let us know what you think and how else can Google further improve its features!