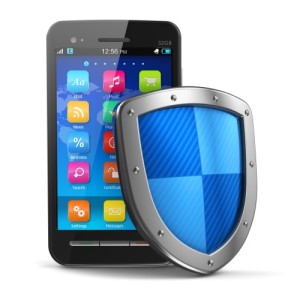 In this article, we will be explaining what you need to know about mobile payment, and how you can start using your mobile to pay for shopping, food and more.
1. What is Mobile Payment
Mobile payment is exactly what it says on the tin. You can use your mobile to pay for items in-store, and it offers a quick and easy way to make payments that is often easier than dealing with cards or cash.
In most cases, you will be able to make a mobile payment by swiping your device across a mobile payment tag.
Most stores will use NFC as a means to make these payments possible, so it's important that your NFC is turned on in your settings, regardless of whether you're using Apple, Android or any other device that supports mobile payments.
Mobile pay is great for speeding up transactions – you only need to swipe your device, so once that is done, you don't need to waste time on cash, or entering your debit card PIN.
2. Where Can I Use Mobile Payment?
The introduction of mobile payment is still in it's early stages, so it will be a while before it is accepted in a lot of places. Fortunately, more businesses and establishments are starting to accept mobile payment at their tills and cash registers.
Very few local businesses currently accept mobile payments, but larger establishments do support it.
In America, A large number of banks accept mobile pay, including Wells Fargo, American Express, Bank of America, Capital One, Chase and many more.
As for actual retail stores or restaurants, McDonald's accepts mobile pay, as well as Apple, Nike, Petco, Radioshack, Subway, Texaco, Toys R Us, Staples, Urban Outfitters and many more.
You can ask in-store if your retail store or restaurant accepts mobile pay, but as you can see from the examples above, it is usually the few businesses that have made a large global or North American presence that support mobile payment.
Some local stores might have mobile pay, but it's unlikely for the majority of businesses to support the payment model just yet.
3. What Devices Have Mobile Payment?
So far, the only real device to support mobile payment that retailers will accept are new iOS devices. Thanks to Apple Pay on iOS 8, any NFC enabled iPhone will be able to use Apple Pay.
Fortunately, both Samsung and Google are working on Samsung Pay and Android Pay, so the amount of smartphones that support mobile payments may jump drastically very soon.
The great thing about Samsung and Android Pay is that most Android devices already have NFC connectivity, so all you'll need to do is install an app or an update on your old device to have mobile pay support.
There is no exact details on when either Google Pay or Samsung Pay will be released, as like mentioned before, it's still very early days for mobile payment systems. Hopefully we'll hear more from either Samsung or Google this year.
Hopefully after reading this article, you will now have a better understanding of mobile payment, and you should now be well on your way to making your first in-store purchase with your mobile device.