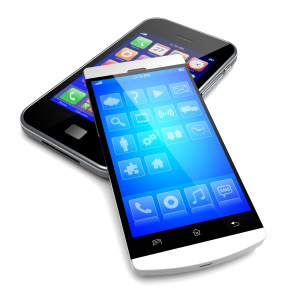 The idea of buying a brand new smartphone always sounds appealing until you think of how you will transfer all of the data from your older handset. I've seen people carry more than one phone – some for their contacts others for their media and messages.
To them, it's such a drudgery task to transfer their data from between their devices but Wondershare MobileTrans makes it easier to transfer contacts, text messages, call logs, calendar, multimedia, and apps between smartphones instantly.
It's easy to sync your contacts and photos across your devices using Google services or a similar service, but beyond that, you have to find other means to get your transfers done. It becomes more complicated if you're switching between platforms.
MobileTrans is a simple app from Wondershare which offers a one-click solution to transfer data from your old phone to new one. There are other methods to transfer data, however, but they are not for the non-tech-savvy user.
Let's go ahead and see the products features and what you need to know before you begin to use it.
MobileTrans Review – Transfering Your Phone Data the Easy Way
Transferring Data
On opening the app, you can choose between a direct phone-to-phone transfer or use the backup taken using other official platform tools. After both phones are connected and direct transfer option is chosen, the app will read the data on the old phone and give you all the possible data that can be transferred to the new phone.
For instance, when you are transferring data from an iPhone to an Android phone, all the fields will be checked in exception of the Apps field, as it's not possible to transfer an iOS app to Android. You can also erase the phone before the transfer so as to prevent the occurrence of redundant data.
The type of contents which are transferable by MobileTrans include Contacts, Text Messages, Calendar, Call Logs, Apps, Photos, Music, and Video. Depending on the size of the data, the transfer can take a considerable amount of time.
Backup and Restore
You can easily backup your smartphone to your PC, keeping all your important data safe and secure. If you have just one phone in hand, you can create a backup of your phone to the PC first and then restore it to your new smartphone anytime.
You can literally clone your phone with PhoneTrans. If you have backups created from iTunes, BlackBerry Desktop Manager, or Samsung Kies, you can choose your backup file and write your data to the new device.
Permanently Erase Your Old Phone
If you've finished transferring your data, you may want to sell it off or give it out. This module of MobileTrans securely wipes your iOS or Android device. It takes a great deal of time to completely erase your phone using this tool, which is comparatively longer than the the default wipe feature of iOS and Android. It's easier for hackers to retrieve data from normally wiped devices. In contrast, MobileTrans shreds the data securely that it can never be retrieved.
Erase Existing Data: This feature wipes off everything on your iOS device or Android phone in a single click.
Erase Deleted Data: This feature performs a deep scan on your iOS or Android device and erases all deleted data in the phone's memory.
Here is a table of the complete feature list of MobileTrans
Compatibility
MobileTrans supports Windows XP and above. For Mac OS X, MobileTrans supports on 10.6.8 and later.
MobileTrans is a great and handy tool. It's so far the best way to transfer contacts, text messages, calls logs, calendar, photos, music, video and apps between iPhone, Android, Symbian and BlackBerry smartphones in one click.