If you are interested in a spyware program to monitor the smartphone activity of a child, spouse, or even an employee, it is in your best interest to read this Mobistealth review. This unique product offers multi-tiered solutions for anyone looking to perform basic to intensive monitoring.
Mobistealth Review
Overall Ranking: 2/10 
Website: Mobistealth
Free Trial: No
Guarantee: 15 day Refund Policy
Price: Basic $19.99 for 2 weeks / Lite $39.99 for 3 months / Pro $79.99 for 3 months
Mobistealth Overview
Mobistealth is a cell phone monitoring software that does not stick out from the crowd. It will do the basics for you but that is about it. A solid program that offers three different packages, basic, lite and pro.
Mobistealth Benefits
Benefits for Parents – online threats like cyber bullying and unwanted messages can be controlled with Mobistealth. This program help you keep your child safe!
Benefits for Employer – with Mobistealth you can let the program take care of monitoring your employees to make sure they are doing what they are suppose to. Make sure they show up places they need to be for work this allow you to focus on what`s important, your business.
Mobistealth Features
The Lite and Pro levels offer more monitoring features, such as viewing contact details and web browser history. The Pro version also allows users to view pictures, enable the phone to record its surroundings the user can even view videos and record calls.
The standard features include:
SMS logging
Contact details
Call history
Browser history
GPS tracking
Additional advanced features that come with the Pro version include:
Pictures logging
Video logging
Email logging
Whatsapp messenger logging
Live listening
Record listening
Mobistealth Compatibility
Mobistealth is compatible with the five major players in the mobile phone marketplace:
Android
BlackBerry
iPhone
Nokia
Windows
How Mobistealth Works

After downloading Mobistealth, a user creates an online account. This web page is where all data on the target device will be accessed by the monitoring party. Access to the target device is required just one time in order to install the spyware on the phone.
The phone user will never know anything has changed or that their phone is being monitored. At the Basic level, monitoring parties can view call history logs, text messages and access location through the GPS device.  Think of the peace of mind you will have monitoring this information and knowing where your loved one or employee is at any time!
Mobistealth Pros/Cons
Pros
If you are looking for a very basic monitoring cell phone software Mobistealth offers that to a good price.
Cons
If you want the more advanced features it will cost you.
This product does not stick out and offer anything special that one of the big guys doesn`t.
Customer Support
If any hesitation remains, the product comes with a 100 percent satisfaction guarantee and the company does offer a 15-day money back guarantee.
A customer support team is also readily available to assist, and an online knowledge base is also available. You can call them at 1-978-215-9985 or submit a ticket.
There is a live chat but they have not been available when I have visited the site.
Mobistealth Price Options
This product is a subscription-based service, so users do not receive a physical product. They do, however, have the option of choosing from the four different packages described above to meet their needs. The basic package starts at $19.99 and is available only for a two week increment.
For the Lite and Pro products, subscriptions are available in three, six and 12-month intervals. They range in price from $39.99 for a 3-month Lite package to $199.99 for a 12-month Pro-X package. The package and subscription options mean there truly is a price range to meet the needs of anyone.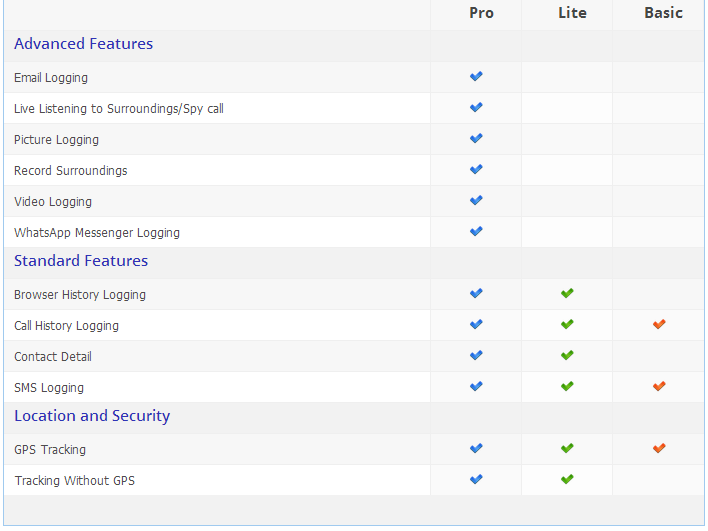 If you are looking to purchase the yearly pro version for $199, I would suggest looking at one of the other monitoring software, see the top 7 monitoring software reviewed.
Mobistealth Verdict
If you want the basic features that the lite version offers then this product will do it for you. If you want to go bigger and add the pro features then there are better options out there for you.
Website: Mobistealth
Free Trial: No
Guarantee: 15 day Refund Policy
Price: Basic $19.99 for 2 weeks / Lite $39.99 for 3 months / Pro $79.99 for 3 months
Have you tried Mobistealth? Let us know what you think!