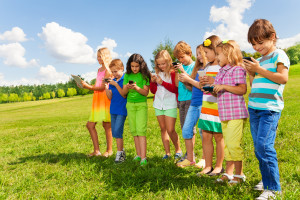 These days, kids often spend most of the Internet time on various social media such as Facebook, Instagram, Twitter and the likes. Most kids use Facebook, and one thing every parent would want to do to keep their kids safe is to monitor their Facebook chat.
In this article, we will see the various techniques and applications you can use to monitor your kids instant messaging on Facebook.
Monitor Facebook Chat – 2 Software That Will Do the Job
mSpy
mSpy is a fully-fledged monitoring software which provides monitoring for not just Facebook but other social networks including Skype, WhatsApp, SnapChat, Viber, iMessage, and Line. mSpy's Facebook Spy App has the following features:
Features
Multimedia Content: You can check both pictures and videos of your kid's Facebook messenger in real time, anytime and anywhere.
Facebook Chat: This gives you access to your kid's Facebook conversations and other activities as well. You can now monitor their messages to know what they've been up to.
Facebook Web History: See the web history of your kids and their Facebook activities.
Installation
mSpy is available for both computers and smartphones. Installation varies with each platform, but there are 3 basic steps.
First read this review, to see if the program is for you. Then go to mSpy and purchase the premium version which costs about $16.65/month and fill out the form with the necessary details. Right after the payment is completed, you will receive an email with the installation guide attached to it.
Download and install mSpy on your kids device (As instructed in the guide). It's an easy process and takes a few minutes to complete. Search for the Facebook monitoring module and set it up.
Login to your control panel on any Internet-enabled device and get all the logs for all your kid's Facebook messages and other activities.
Note: Android devices need to be rooted and iOS devices need to be jailbroken before Facebook chat monitoring can be achieved. On Windows, you need to have administrator privileges to install and configure mSpy.
WebWatcher
WebWatcher, as the name suggests is another award-winning computer and mobile monitoring software. It's been ranked #1 from 2011-2015 and it supports a wide range of devices – even Microsoft's Surface computer. Even though it comes with a handful of features, let's look at it's Facebook chat monitoring.
Features
Currently, Facebook IM monitoring is only available for Windows and Mac platforms but you can take regular screenshots and view the web history of devices on other platforms. WebWatcher shows you in real time all the messages and conversations your kids have been having with others. In addition to the chats, you get to see all the multimedia files that are sent from both sides.
Installation
Installation varies from device to device but here's a more general way to install WebWatcher on any device.
Go to WebWatcher and purchase the application. You can do this using any computer.
Once the purchase is completed, you'll receive an email containing a link to download WebWatcher to the device whose Facebook activity you wish to monitor.
Follow the link in your email and download WebWatcher. Follow the onscreen instructions to the set the software up.
Go to Social Networking > Facebook and follow the prompts in setting up your device for Facebook monitoring.
You need to root/jailbreak your kids mobile devices before you can monitor them. A simple Google search on the topic will lead you to how you can do that successfully. You need administrative privileges to install WebWatcher on desktops too.
There are tons of other ways you can monitor Facebook chat. Do you have other alternatives? Share your comments with us.