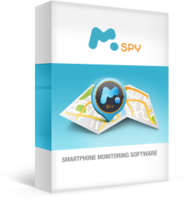 Choosing a cell phone monitoring software can be difficult when you are trying to decide what features you want and which features you can live without.
Unfortunately, not many of the monitoring software programs come with every single feature packed into them. Spying on your children or employees is one way to make sure they are doing what they are supposed to and keeping out of harm's way. There are plenty of programs out there that claim to do many things and claim to offer many features. mSpy is one of the top rated cell phone monitoring software available to help you spy on your children and employees.
mSpy has many of the basic features that any program is going to have. You are able to monitor text messages, picture messages, view call logs, and even check Internet history. mSpy is set apart from the other program though because of its pros. Along with pros though comes cons and this article will delve farther into what you can expect from this program.
mSpy Pros
Control Panel
One of the best features of mSpy is the user friendly control panel it offers. This control panel is easy to use and has an uncomplicated look to it. Everything is straight forward, easily accessible, and organized, making monitoring your child or employees' cell phone a breeze.
Secure Data
mSpy offers a feature that allows the phone to be wiped completely. This is perfect in case the phone is ever stolen or is missing. This features removes any identifying information and will return your phone to a safe state so that no one else can see your information. The phone can be wiped remotely with the click of a button so there is never a need to have the phone in hand.
Affordable
Another one of the upsides to mSpy is that it is affordable. The basic version only costs $39.99 monthly which is in line with many of the other competitors.
mSpy Cons
Unhappy Customers
One of the cons of using mSpy is that you run the risk of not liking the program and not qualifying in the money back guarantee. Users have voiced their opinions that mSpy is not fully honoring the 10 day money back guarantee which has left some with a sour taste in their mouth.
This can be prevented though by checking out other programs first before making your final decision. Approach buying this program as though there is no money back guarantee like with others and you will be fine.
You can also call them or chat with them before purchasing the product to make sure they get back with you in a timely matter.
Incomplete Chat Monitoring
One of the downsides to mSpy is that not all of the features for Skype, Viber, Facebook, and iMessage monitoring are available on every phone. Some of the phones have limited features where others have a more extensive list.
Conclusion
mSpy is a great product to use if you are looking for basic and advanced features. Although the program charge extra for some of the advanced features it might be worth it. mSpy is a great program for any parent or employer who just needs to monitor the simple things.