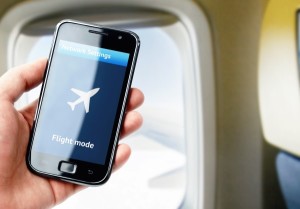 Where are you planning to travel to this coming holiday? What are your carry-ons? It doesn't matter if you are a frequent or an occasional traveler, as an iPhone user, we've winnowed down the best free iPhone travel apps for you. Technology has brought almost everything to the palms of our hands.
Travel apps allow you to seamlessly book hotel rooms, see the currency exchange rates, navigate easily through streets and put everything in your itinerary in order.
Never Travel without These Top 5 iPhone Apps
1. Booking: Kayak
The best app for booking a hotel room is unequivocally the Kayak. Its simplicity, intuitive interface and ability to signal its users whenever a new item (hotel, rental car, restaurant, etc.) is found makes it the best. Kayak also acts as a trip planner allowing you to put all your things in order.
Kayak has got many advantages as compared to other apps because of its exclusive features like price forecast and real-time updates. The app gives you essential details like the gate number or taxi number whenever you need it. Other apps in this category what mentioning include Skyscanner, Hotel Tonight and Airbnb.
2. Trip Planning: TripIt
If you're hankering for a way which can help you to plan your trip well, then TripIt is the best solution for you. TripIt does everything for you – it scans for your travel confirmation emails and turns them into a comprehensive itinerary. This iPhone app ensures that you don't miss anything in your schedule. It allows you to edit the plan, so you can include tasks that are not available in your email.
With the app, you can forward your travel details to another person (maybe you fiancé) who might find your travel information useful. It's a free iPhone app, but you can subscribe for Pro membership if you want to enjoy features such as booking a seat on your next flight. You might also like Hopper, Packpoint, and TripCase.
3. Navigating Around: Google Maps
You would probably like to poke around the city in an easy way without having to hire a travel agent. Google maps is certainly one of the most useful apps that give you an accurate bearing on where you are and where you are headed to.
It's absolutely free, and its offline functionality allows you to find your way out even with no internet connection. In addition to that, you can use Google Maps to check nearest restaurants, hotels, highways, etc. TripAdvisor, Yelp, and Google Trips are the best alternatives to Google Maps.
4. Language: Google Translate
Imagine a scenario where you'd want to ask for directions in a foreign country, but no one can understand you, or you're heading to the loo, but you can't figure out which one is for who. When in 'conversation mode,' Google Translate does two-way instant speech translations in 32 languages, but you may have to subscribe to their premium package for you to make use of the other 103 languages.
Hovering the camera over texts activates 'The Camera Mode' which then translates whatever it is written on the board in the language of your choice. While Google Translate also uses the camera for offline translation purposes, you can use the handwriting feature to bring out the meaning of characters inside a text. Duolingo is another great iPhone travel app for language translation.
5. Internet Connectivity: WifiMapper
The Internet is so intertwined with our day-to-day lives that we cannot stay offline for a couple of hours and feel okay. To avoid exorbitant charges from roaming fees, WifiMapper can help you enjoy full internet connectivity wherever you're in the world provided you can access a Wi-Fi hotspot. You can use Hotspot Shield VPN to access sites that are restricted to the country you've visited.
So, the next time you're jaunting across the globe, these apps will make your odyssey a hassle free one. Head to iPhone App Store, download them and control your entire journey using your iDevice.
Never Travel without These Top 5 iPhone Apps!