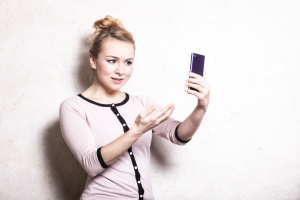 Ever been bothered by a number but you just never seem to get to your phone in time and don't recognize the caller? Or if you are security conscious and prefer a private life you simply may choose not to answer numbers that you don't identify, after all who needs the interruption and interjection of marketers and / or unwanted associates.
Fortunately a reverse number lookup allows you to reveal a lot of background information on the nature of your unknown caller. A reverse number lookup can grant you the name and location of your caller, as well other a lot of other sensitive information that you otherwise would not have access to.
Here we have compiled a list of the top reverse number lookout tools available, giving you the best chances of finding out who keep calling.
eVerify
eVerify is the web's most reliable source for detailed background information. An instant phone report can be provided that may include information including full name, phone numbers, criminal records, court records, bankruptcies & liens, marriage and divorce records, property ownership information, address history and details of known associates, relatives and other next-of-kin or reference provided during financial or judicial proceedings.
This report comes at a cost of $19.95. In addition to this report, there is also an option that allows for unlimited background checks as well as investigation into vital records and an extensive email lookout. This subscription is billed at a monthly rate of $19.95 and eVerify do have a free five day trial available so that you can better assess their background reporting capabilities.
Whitepages
Whitepages gives fairly basic information using any telephone number as a source. It does however supply you with everything that you need to identify an unknown caller or the origin of a text message. From their site you are afforded the opportunity to perform a lookup for any person, phone number, residential address or business.
Whitepages will then source as much information as it can from everything logged in its database, and then present you with a detailed report. Apps are available for Android and iOS, expanding the remote reverse lookup functionality to mobile users.