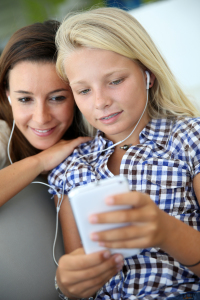 Parental control softwares give parents extra control over the phone to ensure their children don't access inappropriate content online, text strangers or tamper with device settings.
We are in a mobile age which to an extent is dangerous for kids who may really believe that the next Facebook post, video leak or text can't wait until tomorrow.
Parental control apps can help these kids appreciate the importance of limits on the web and at the same time protect them from unforeseen events.
Most parental control apps out there offer the same basic features such as keylogging, location reporting, website restriction and email reporting but some of these apps have some unique features which are more suited to some needs than others.
I will take my turn in this article to introduce you to these apps, looking at their features, platforms, pros and cons as well as pricing.
3 Parental Monitoring Software Reviews
mSpy
Features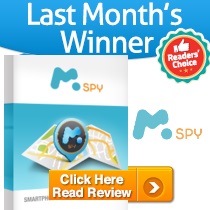 Manage Calls: mSpy allows you to view incoming or outgoing calls with duration and timestamp. mSpy also allows you restrict incoming calls from any predefined number on the monitored device.
Monitor Text Messages & Emails: mSpy allows you to read inbound or outbound text messages and emails with detailed sender/recipient information and timestamp.
Location Tracking: mSpy allows you to seamlessly monitor the location of the targeted device in real time. You can instantly see the whereabout of the device on Google Maps, check the route history over a specific period of time and identify the location even when regular GPS is unavailable.
mSpy also supports Geo-Fencing which mean you can set a virtual boundary for your device so that when the device enters or leaves the defined boundary, you receive a notification.
Monitor Internet Usage: With this feature you can view the browsing history, website bookmarks, restrict access to forbidden websites and also manage Wi-Fi access points remotely.
Read Instant Messages: mSpy allows you to monitor popular instant messaging apps like Skype, WhatsApp, iMessage, Viber, Snapchat and Line. It allows you to track the calls made, read chats and view multimedia being sent across.
mSpy gives you control over the targeted device, its apps and multimedia files.
Platforms
mSpy is available for Android and iOS.
Pros
mSpy's control panel has a clean and intuitive user interface which makes it very easy to use.
It has features unique to it only. They are innovative and offer value for money.
It's remote monitoring feature keeps the device and data secure in case of loss or theft.
mSpy for iOS does not need to be jailbroken anymore for its advanced features to work.
Cons
The chat monitoring functions is not available for all the platforms like Symbian and Blackberry OS.
Pricing
Pricing plans range from Basic to Family Kit. The premium package comes with more features than the basic
FlexiSpy
Features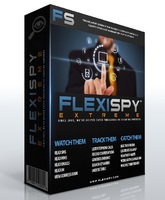 Monitor Calls: FlexiSpy lets you listen to a call as it's being made, record calls, view call logs, record phone surrounding and spy Facetime cam.
Monitor Messages: You can read SMS and MMS, read emails, send fake SMS and delete SMS containing certain keywords.
Monitor Passwords: With FlexiSpy, you can see device pass codes and application passwords.
GPS Monitoring: Like other monitoring apps, you can view and track the location of the targeted device in real time.
Monitor Instant Messages: FlexiSpy monitors messages sent or received on instant messaging apps like Facebook Messenger, WhatsApp, Viber, Line, Skype, BBM, iMessage, Yahoo Messenger, Snapchat, Hangouts, WeChat, and Viber.
Access Multimedia: FlexiSpy gives you access to the targeted devices video, image and audio files.
Remote Control: With FlexiSpy, you can control the device remotely and perform actions such as taking pictures, rebooting the device and check the device status.
Platforms
FlexiSpy is available on Android, iOS, BlackBerry and Symbian
Pros
This product is packed with very exciting and powerful features
Its User Interface is easy to use
It is constantly updated
Guaranteed 10-day money refund policy
Cons
Lacks parental control features such as blocking websites with adult content.
It's more of a privacy-invading spy software than a child monitoring app.
Requires rooting on Android and Jailbreaking on iOS
Pricing
Starts $68 for Premium and $200 for Extreme
Qustodio
Features
Web Content Filtering: Qustudio has a smart internet filter which scans web content in real time, blocking dangerous the dangerous ones based a set criteria.
Monitor Calls & SMS: With Qustodio, you can see who your child communicates with most frequently and determine who to talk with and not.
Social Network Monitoring: You can monitor your child's social network activity on social networks like Facebook, Twitter and Google Plus.
Time Tracking: Use Qustodio to set daily device usage limits and how much time your kid should spend on the internet on both weekdays and weekends.
Location Tracking: Use Qustodio to track your child's location in real time. In case of an emergency, your child can activate a panic button to alert you where they are and request for help.
App Control: Qustodio lets you see and control applications coupled with their usage statistics. You can also prevent certain applications from executing.
Platforms
Qustodio is available for Android, iOS, and Kindle. Qustodio is also available for Windows and Mac platforms.
Pros
Easy management for multiple users.
Comes with a free version.
Detailed call and SMS logs
You can block secure anonymizing proxy websites.
Forces safe search on popular search engines
Cons
Does not support Geo-Fencing
Poor real time categorization performance
Access to administrator rights can be used to disable the app or beat the time scheduler
Pricing
Qustodio is free as a basic version and the premium version starts from $44.95/Year.
Net Nanny
Features
Internet Filter: Filter websites using 18 categories and either block, warn or allow them to be viewed. You can set it to automatically block pornography and other adult content online.
Time Management: You can set the number of hours or specific times in a day your child should be on the Internet.
Mask Profanity: Many websites permit users to use vulgar languages, making Net Nanny bring this innovative feature which allows you to view a web page and not see a vulgar language. Instead of blocking the entire page, this app replaces the words with special characters.
Social Media Monitoring: Net Nanny protects kids from online threats such cyberbullying and privacy breaching likely to occur on social media, regardless of their Internet access point. The social networks include Facebook, Instagram, Google+, Twitter, Pinterest, Tumblr and LinkedIn. You also receive reports and email alerts about your child's online activity.
Platform
Net Nanny is available on Android and iOS.
Pros
Comprehensive Internet filtering and blocking techniques
Regulates proxy sites
Cons
Does not support Geo-Fencing
No free/basic version
Pricing
You can buy Net Nanny for as low as $5 for iOS and $13 for Android
What's your verdict? Which of these monitoring apps is your favorite? Do you know of any child monitoring apps I've not mentioned? Drop them in the comments section below!
Visit Top 7 Monitoring Reviews for a more detailed comparison of other powerful monitoring apps.