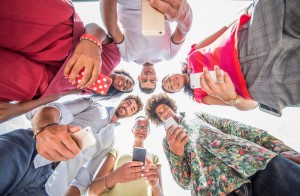 If you have just bought a new iPhone or already own one, utilize it optimally. Use it to prepare great presentations, take great photos, and enjoy high speed internet. Besides, you can enjoy playing the best game of the moment, Pokemon Go. This is a unique game developed by Niantic and Nintendo labs and involves chasing, catching, battling, and controlling Pokemon (Pocket Monsters). The game takes you outside to search and catch different Pokemon is an enthralling process.
Though the game is very enthralling, you can only enjoy it by understanding its concepts. Here is everything that people playing Pokemon Go on their iphones should know.
Catching the first Pokemon:
Just like other games, Pokemon Go gives players choice on the first Pokemon to catch before advancing to other levels. After customizing the Avatars, you will get 3 Pokemon right in front of you. Select from Aquirtle, Charmanderm, or Bulbasar and catch it. The other two Pokemon will disappear immediately you catch the first one.
Catching other Pokemon
After capturing the first Pokemon, it is time to hunt the others. You can get them on your iPhone by walking around especially near PokeStops. Visit areas such as malls or tourist spots that have a lot of artwork to get more Pokemon. The avatars move around using GPS and will pop up on the iPhone screen so that you can see them. An alert will also notify you when a Pokemon is near you.
Once an alert has been sent with some vibration, tap the Pokemon to follow and capture it. By tapping the avatar, a reality experience is launched so that the avatar will start dancing on the screen. To catch the Pokemon, throw a Poke Ball at it. The Pokemon will try resisting by jumping and deviating from the ball. You can throw more balls or consider running away if out of Poke Balls.
Using Items to Play Pokemon Go
To play the game appropriately, it is important to have the right items including Poke balls, incense for luring them, and revives to heal the monsters after fierce battles. Most of these items are available at a price which is transformed into PokeCoins. However, you can also buy them directly by visiting a PokeStops
Because you do not know what is stocked at the store, it is important to understand what you will require during the fight. Many items will be depleted during capture for recovering Pokemon or helping to heal following bruising Gym battles. Incense such as lucky eggs will lure the Pokemon to areas where you can fight and capture the easily.
When to Go for Pokemon Go Plus Wearable
For people who want to take the thrill to a whole new level, consider investing in a $30 Pokemon Go Plus Wearable that allows you to play without having to take the phone from the pocket. The wearable has a detachable band with a clip that you wear on the wrist. The Pokemon Go Plus serves as a notification telling you when a Pokemon is approaching or a PokeShop nearby. You can also use the Pokemon Go Plus to catch a Pokemon or activate a PokeShop and do your shopping. To use the Pokemon Go Plus, the phone has to be running in the background.