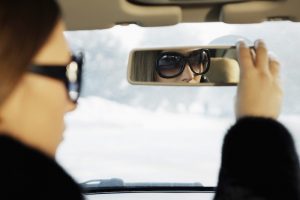 We all know that texting while driving is a big no no but whatever reason it is, we still find our fingers texting away while we're behind the wheel. Not only is it against the law (depending on where you live) but it is absolutely dangerous and life threatening. It's okay though because it's not too late this bad habit with the help of, ironically, our phones! In this article, we'll be sharing with you some apps that will help you keep your hands off your phone – while driving at least.
Prevent Texting While Driving With These 6 Apps!
1. Live2Txt
Live2Txt is an Android app that blocks incoming texts and calls while you drive so this is especially handy if you absolutely do not want to be disturbed when you're behind the wheel. You're probably wondering why don't you just put your phone on silent mode, right? What makes this app work is that not only does it block your texts and calls from notifying you but it also sends your friend who texted you a message that you can't reply at the moment.
2. It Can Wait
Maybe a harsh look at reality is what you need to really stop texting while you drive? That's what It Can Wait does for you. It's a virtual reality simulation that shows you the real-life consequences of texting while driving. So if you're the type who needs to be scared to be motivated to change then this is for you.
3. AT&T Drive Mode
AT&T developed this app with drivers specifically in mind. It silences all incoming texts and calls with a great feature of auto-replying to the people who texted you. What's even more convenient is that the app automatically turns on when your car starts to move!
4. Cellcontrol
This app was meant to give parents their own peace of mind when their teenagers take the wheel. It's a subscription-based service that gives parents a device to install on their car that blocks their teen from sending or receiving texts while they're on the road. Even features such as accessing the camera are disabled!
5. SafeDrive
What's great about this app is that it rewards you for driving safely! Open the app whenever you're driving to automatically get points that you can use in a bunch of participating stores. It takes note of variables such as your travel speed and travel distance when giving you points.
6. On My Way / OMW
Ever have friends that always text you asking if you're on the way yet? Yeah, us too. It's hard not minding your phone when it's constantly barraged with these kinds of texts but with a little help from OMW you won't need to reply! OMW shares your trip with your friends and shows them in real-time that you're on the way to your destination. That way you won't need to text them while you're on the go!
Remember to Drive Safe!
Your life's important and precious so please make the necessary precautions when you drive! A text or call isn't worth the trauma and grief your friends and family will get if you get into an accident. So take a look at the apps above and see which one suits you best for a safe, carefree drive!