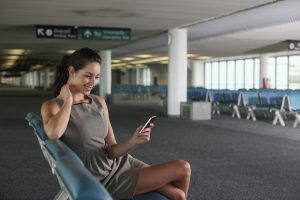 It's official, we've entered the age of virtual assistants! We've seen Siri, Google, and Alexa virtual but there's a new player on the market and it's called Bixby.
So what exactly can you expect from Bixby? That's what we're here for! Today, we'll be sharing with you some quick facts so you'll be up to speed about the new Galaxy S8 assistant.
Quick Facts About Galaxy S8 Assistant Bixby
Bixby Voice
What sets Bixby apart from other virtual assistants is that Bixby focuses on helping you use your phone rather than collect information for you. You can tell that Samsung's long-term goal is to be able to use your phone without the need to touch it at all — an ambitious goal but not an impossible one. It's fairly simple to use based on the demo since all you need to do is press the Bixby button on the side of the phone, request something,  then wait for it to work its magic. Again, it's important to note it's in its very early stages so it might not be as groundbreaking as you think.
It may take a while for Bixby to reach that goal but every success story has a humble beginning. Bixby works with only a number of Android apps but like most things on digital now, updates will be released in the future to utilize more apps and other smart home devices.
Bixby Vision
What exactly is Bixby Vision? It's Samsung's answer to Google Goggles! In its purest form, it's an augmented reality camera that identifies objects you scan. It works in real-time and uses a number of services to search for the item while launching it directly from the camera app or Bixby Home. What's promising about Bixby Vision is that while it's nothing new or groundbreaking, it does its job extremely well. It integrates a lot of functions into the camera app such as scanning QR codes, recognizing items and landmarks, and even translating text! While the translating text feature of Vision could still use some work the recognition feature is awesome.
Bixby Home
Pressing the Bixby button will lead you to Bixby home. Here you'll find a ton of information that Bixby interacts with like weather, widgets, and more. Think of it as a personalized Facebook timeline on your device. Samsung says that it will learn how you interact with your phone and the information shown here will be dependent on that. While it sounds good on paper, we're not exactly sure what to feel about it feels like there's just too much going on. That being said, the only way to find out if it's great is to try it.
What's Next?
Even if it's just at its first stages, Bixby has promise and looks to get better and better through updates. It's about time that Samsung delved into the territory of virtual assistants and while it has a lot to prove in order to establish itself as the virtual assistant, we're hopeful. Because in this day and age, any help is welcome and any step forward for one tech brand is a step forward for every tech enthusiast!
Quick Facts About Galaxy S8 Assistant, what're your thoughts on Bixby?