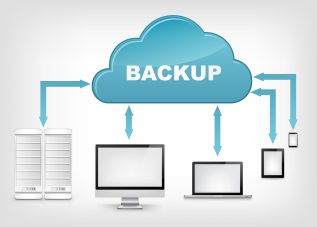 There are many reasons to backup your smartphone, and in this article we take a look at some of the most common uses for keeping your smartphone data safe by backing it up to an external hard drive, a safe partition or to the cloud. There are many different reasons that justify backing up your smartphone, but in this article we focus on some of the more useful reasons.
Important Data Can Be Kept Safe
The most well known, and perhaps most useful function for smartphone backup is that you will be able to keep all of your important files and data safe. You may be surprised at how many photos you may have of your family on your smartphone, or the size of your digital music collection, and by backing up your device, you will ensure that this content is never lost.
It's not just about music, photos or other media content either – there is a lot of important data that you may forget about, and by doing a backup, you will make sure this data is not going to disappear if you decide to do a manual wipe or if your device breaks.
Make Dealing with Contacts Easier
I've heard countless times about how smartphone owners have found it difficult to transfer their contacts to a new smartphone, or an entirely new SIM card, and whilst there are more and more tools that are becoming available to solve this problem, the best smartphone backup software is packed with useful tools that make dealing with your contacts as easy as pie.
Firstly, you will be able to back up all of your contacts with one click, and then send them to another device with another click. You will also be able to edit, add or delete contacts remotely with smartphone backup software.
Have Access to Remote Management Features
Remote contact management isn't the only features you'll be able to use with backup software. In fact, there are dozens of backup apps out there that allow you to manage content on your smartphone remotely from your desktop PC or laptop. With smartphone backup software, you will be able to sync music playlists, quickly transfer new music between devices, create photo galleries, edit files and data, and manage lots of other content straight from your PC.
The amount of remote management tools make a good smartphone backup software useful even if you aren't planning to backup any data.
Perfect for Modders and Developers
If you are an app developer or like to install custom ROMs or jailbreak iPhones, backup software can be your best friend. There are many chances to brick your device or make unmendable mistakes whilst modding your phone or from using USB debugging, and for this reason, backup software can come in handy.
Firstly, it could be possible to unbrick devices simply by backing up and restoring a previous device state, and secondly, if you cannot unbrick your device, you can still easily recollect any data that would otherwise have been lost.
It's clear that there are many reasons to backup your smartphone, and any smartphone owner, from the first time novice, to the advanced OS modder, could benefit from using backup software regularly