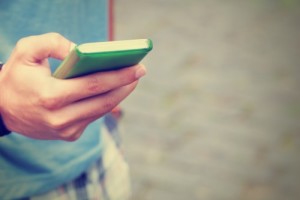 If you have ever accidental deleted a contact, or a few hundred even, then you need to take a look at our list of the easiest ways to recover contacts. Android contact recovery leave you with a wide range of options to choose from.
If you are fortunate to have your Android connected to your Google account, then take a look below at our Google Contacts recovery guide.
If you cannot recover your contacts using that method, or if you did not sync with Google, then we have provided an overlook at some of the best contact and data recovery apps for Android that are available.
Recovering Contacts from Synchronized Google Account
If you had your Google Account connected to your Android account, then follow these easy steps to get your lost contacts back:
Access your connected Gmail account from a desktop pc or laptop
Click on Contacts
Click on More
Click on Export
Check Keep Google CSV Format
Click on Export
Once downloaded, locate you the CSV and copy it to your Android device (via Cable, Bluetooth, Google Drive, Dropbox, etc.)
From your Android, tap the CSV and then follow the prompts to import your contacts
Recover Contacts – Android Apps
If your Android was not synchronized with Google, or if the Google account synced the contact deletion, then choose from one of these great few apps to have your contacts back in a snap.
Dr. Fone – Android
Features
Support for 6000+ Android Devices
550+ Formats Supported
Recover Contacts, Messages, Audio, Video & More
Complete Device Recovery
Recovery from ROM Flashing
Operating System Repair
Free trial
No matter what state your Android phone or tablet in, even if it is damaged, you can recover data from it using Dr. Fone for Android. You will be hard-pressed to find a file or data type that Dr. Fone can't recover! It can even recover data from within apps such as WhatsApp and Facebook Messenger.
Recovery of your contacts could not be easier than this, it takes three simple steps to restore deleted or lost info of any kind. Before recovery proceeds you are presented with a preview of the data that you wish to recover, allowing to you to only select the contacts, messages, pictures or video that you need.
This great data recovery app not only restores lost files and settings, but it can also help you restore the functionality of a malfunctioning Android. White screen freezes, corrupted OS, start-up failures and all other software related issues can be remedied quickly and easily with Dr. Fone for iOS.
If you have lost your Android contacts, or anything else for that matter, Dr. Fone can get it back no matter what!
Restore Contacts – Free
Features
Restoration of Manually Deleted Contacts
Individual or Batch Restoration
Preview of contacts prior to recovery
Search for deleted contacts
This simple app provides one basic function, contact recovery! It does a great job of giving you everything you need to restore your lost contacts, even allowing to to search for individual entries that have been lost or deleted. No cost, great recovery results and simple to use, Restore Contacts is the best free app available for restoring deleted or lost contacts from your Android.
What`s your way to get back lost Android information? Share with us below,