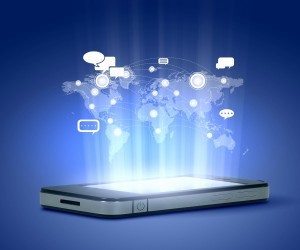 The loss of data is one of the most dreaded occurrences that we all have most likely suffered at some time or another. Smartphones have become an integral part of daily life, storing memories, sensitive data and often business related documents, contacts and messages.
Should your iPhone, or any other iOS device, suffer the loss of data through accidental deletion, storage corruption or any other hardware failure, hope is not lost. There are a range of reliable apps that can recovered deleted data from your iOS easily and quickly.
Recover Deleted Data iPhone Version
Recover using Cloud-based Backups
If you have lost data and have automatically backed up your device, then you have very little to worry about. Cloud storage backups contain a complete image of all the data on your iOS device and using software already present on your Apple device, you can easily restore all of your stored data. Simply follow these steps to restore data from any backup created on the cloud:
Navigate to "Settings"
Navigate to "iCloud"
Navigate to "Storage"
Navigate to "Manage Storage" ("Storage & Backup" on iOS 7 devices)
Tap a device to see the size and date of the last backup, and then choose the backup which you want to restore
 Software Assisted Recovery
There are a wide range of free and paid utilities that allow you to recover data directly from your storage, in addition to backup based recovery. Take a look at our recommendation of the top three recovery apps for your iPhone, iPad or iPod device.
WonderShare Dr. Fone for iOS
Dr. Fone is simply the best mobile data recovery software available. Dr. Fone is available for both iOS and Android, and allows for three-step recovery of data in under ten minutes from almost any mobile device. This desktop based software is available on PC or Mac and requires you to connect your mobile device via USB.
Once connected one is given the option to preview all data prior to recovery and all file types and applications are supported. Dr. Fone allows you to recover all of your pictures, messages, call and message logs, contacts and any other data that you may have lost.
An operating system repair tool is also featured which allows you to recover your iPhone from many common software failures. Dr. Fone for iOS is a reliable, affordably priced package that guarantees excellent recovery rates, always restoring all of your data intact.
EaseUS MobiSaver
EaseUS MobiSaver is a completely free data recovery application for iOS that gives great results for a package that doesn't cost you anything. MobiSaver assists in the recovery of data from iOS cloud backups, allowing you to preview data prior to recovery.
It does not support recovery from damaged devices such as Dr. Fone does, but recovery from your backups is made very easy. MobiSaver has great device compatibility, but it has been known to struggle with the recovery of certain file types. It is however well worth a try, and will most likely help you restore most of your lost data.