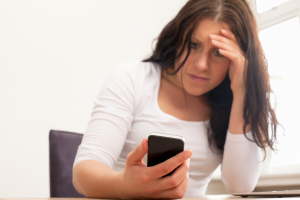 If you have ever lost your messages, pictures, contacts or other sensitive data due to your phone being damaged during a night out, an unfortunate spill or other unavoidable accident, then you know the turmoil, stress and unease that follows all too well.
One often saves sensitive data such as passwords, reminders, email addresses, phone numbers and other notes to yourself in text messages, making the loss of this data cause nothing but a seemingly endless barrage of disruption.
Fortunately there are numerous Android apps that can recover your messages and other data from a damaged phone. Accidental deletion is also no problem thanks to these nifty tools, making the recovery of any lost data a snap. The simple to use tools listed below allow you to recover deleted messages. Android is certainly not lacking in restoration tools!
Tools to Recover Deleted Messages, Android Users
Recover Lost Contacts from Your Android with Restore Contacts, Free
Restore Contacts is a great free app that allows for the restoration of lost or deleted contacts. It cannot recover any other than contacts, however if you have lost one or more due to accidental deletion then this app is the quickest way to get them back.
You are given the option to search for lost contacts, and then are displayed with a list of recoverable contacts to choose from. You can either recover them all, or only select the ones that you need.
Recover Android Photos & Video with Undeleter Recover Files & Data, Free
Undeleter Recover Files & Data is a great free tool from Fahrbot, which allows you to perform the recovery of multimedia content, call logs, contacts and more from your Android. Undeleter is capable of recovery from any form of storage and is capable of restoring data from formatted or corrupted media.
If you wish to recover from a damaged Android's on-board storage, then you had better hope that your smartphone is still in a condition that makes the storage accessible. The free version is limited to the recovery of images only, upon purchase the full recovery possibilities are unlocked which included all major file types.
The full version is pretty comprehensive and recovers basically everything from all devices that are supported, and support is extensive. The big draw card is however the free image based recovery as competing paid applications do offer more extensive functionality, extending the data recovery capabilities to even damaged phones.
Recover ANYTHING from your Android with Dr. Fone
Dr. Fone for Android works on every Android device in production, facilitating the recovery of any lost data from damaged devices, formatted storage, accidental deletion, data corruption or operating system failures. Complete data recovery, with a preview of the data that you wish to recovery prior to execution, is carried out in less than ten minutes, no matter how much data you need to get back.
A really handy feature termed "Operating System Repair" will restore your phone and its data back to optimal, working condition within minutes, giving you the ability to fix many system failures common to the Android platform. Dr. Fone for Android makes data recovery quick and easy, restoring anything lost within three easy steps.
For iPhone users there is an alternative package, Dr. Fone for iOS. This great app brings Apple fans excellent data recovery, allowing for even cloud based recovery should no other means of recovery be possible. Wondershare's Dr. Fone for Android and iOS are both great desktop based apps that give you everything that you need to find and recover any messages, contacts, logs, photos, video or any other app data that you may have lost.
Tools to Recover Deleted Messages, Android Users