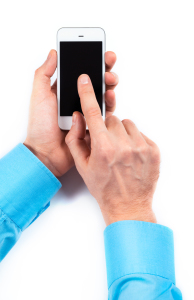 Recover deleted photos – iPhone 5, iPhone 4, iPad and more devices with Dr. Fone.
In this article, we take a look at a great file recovery tool that is currently available for various different iPhones and iPads.
The software is called Dr. Fone, and it features a range of file recovery tools that many other utilities do not have access to. Learn more about this software below.
Features
With Dr. Fone, you will be able to recover a variety of different files, including photos. If you accidentally deleted a really good picture and you would like to retrieve it, you will be able to use this software to achieve this goal in one of two ways.
Firstly, you can directly recover the deleted photos from your iOS device by using the provided software. This recovery approach almost always works, however if there was a file you deleted a long time ago, it is possible that you will not be able to recover files using this method.
Dr. Fone was one of the first iPhone recovery solutions to ever be made, and because of this it has a large amount of time and experience to fine tune the recovery process.
However, if the Dr. Fone built-in recovery tool fails to work, there is an alternative – with this software you will be able to recover photos from iTunes backup as well. However, for this to work, you will need to have set up the iTunes backup software before deleting this file.
If you do take the right precautions, the iTunes backup option should always work.
Whilst you will be able to backup your deleted photos with this software, you can also recover many other file types including music, documents, downloads and either text messages and call logs.
It is important to note that this backup software is intended for use on the iPhone, and it will only work with the supported devices that it has listed on it's own website. Most iPhones, such as the iPhone 5, are supported.
Here's a quick summary of some of the files you can recover with this software.
Photos
Videos
Photo stream
Message attachments
Audio in voice memos
Text files like contacts
Messages
Call history
Calendar
Notes
Reminders
Safari bookmarks
Pricing
If you would like a single user licence for just one PC, Dr. Fone will cost you just $69.95 – in fact, right now it's on sale. The original single user licence fee is $99.95. If you are interested in buying this package or want to see what other options are available you can do so by visiting here.
Summary
If you would like to learn more about this software, you can read our more extensive review where we give in-depth information on how this software works and how you can utilize it to recover any of your lost photos, videos, messages or other files you may have lost.
Dr. Fone is definitely one of the best methods to recover deleted photos – iPhone 5, iPhone 4, iPad, and iPad Mini are supported, among other iPhone devices.