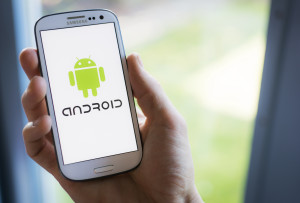 If you have ever want to recover deleted text messages in Android SMS apps, then you are not alone.
Many people end up losing their saved text conversations after updating, doing a factory reset, or when switching to a new phone, and there are unfortunately not many solutions out there that can keep your messages safe.
Luckily, there is one option that we'd suggest taking a look at, and it can do a great job at recovering SMS messages, along with other content you may have lost in the past. We'll give more details of how to do this below.
Using Software to Recover Messages
The only sure-fire way to get back all of your lost messages is to use a recovery app – these will typically be able to recover files that have been deleted you would otherwise not have been able to recover.
In this blog, we are taking a look at Dr. Fone, a recovery solution that can be used on Android phones to recover SMS messages and many other types of data.
There are two ways that Dr. Fone can be used to recover messages – the first way can simply be used to recover any messages that you may have deleted manually, and this approach requires no set up.
The second way will allow you to recover messages even if your phone is damaged, crashes or has a factory reset. However, the second option can only work if you use the backup functions available in Dr. Fone before trying to recover lost messages.
Other Recovery Features
Whilst the main features of this program are to provide SMS backup and recovery tools. Dr. Fone does come with a wide range of other features that make using it as an SMS tool even more worthwhile.
The one feature that may makes Dr. Fone stand out from the crowd is it's file backup and recovery feature, which can be used to backup and recover files that aren't related to text messages.
These files can be practically any file type, although the most commonly used ones are often documents, pictures, music, videos and contact information.
Huge Compatibility
Unfortunately, Dr. Fone isn't compatible with every Android phone under the sun, but they are pretty close to providing compatibility for every phone, and most popular phones will work flawlessly with this software.
This massive amount of compatibility makes it easy for you to use Dr. Fone on a variety of different devices without any hassle.
On top of the great compatibility, Dr. Fone is also very easy to use – all you need to do is follow three easy steps.
To use Dr. Fone, you will need a PC and a micro USB cable that is compatible with your Android phone.
So there you have it – if you are looking to recover deleted text messages in Android, then Dr. Fone may just be the best option for you.
If you are interested in learning more, you can find out all there is to know about Dr. Fone here.