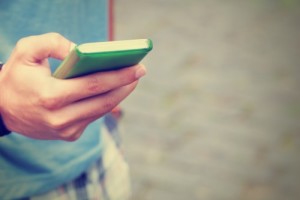 We've all been there before: accidentally deleted video by accident. If you've found yourself in this situation again, don't panic, though. There are various ways and software to help you recover your deleted videos whether your device is rooted or not. By the time you finish this guide, you should be able to recover your deleted videos.
Recover Deleted Videos On Android
Dr. Fone For Android
Wondershare Dr. Fone for Android is a wonderful Android data recovery software which recovers not only your videos but also your contacts, text messages and more. Here is a step-by-step guide on how to use Dr. Fone.
Note: Before you begin you should have installed your phone's PC driver, rooted your device and fully charged your battery.
Connect your phone to the computer and enable USB debugging mode.
For the software to properly work with your phone you need to enable USB debugging. Once software detects your phone, it will guide you on how to enable this mode on your phone.
Scan your device for lost data
Click on the Start button to analyze data on your Android device. After analyzing, allow the SuperUser request to permit the software to scan your phone and then click on Start in Dr. Fone to start scanning your phone.
Select the scan criteria
You will be prompted to select the type of data to scan. Since you are recovering your videos, make sure the Gallery/Videos checkboxes are selected and then click on Next. On the next screen, choose whether to scan for only deleted files or all files. You can also try out the Advanced mode. Proceed to scan your phone.
Preview the recovered videos from the device
After scanning, you can preview all the recoverable videos. Choose the items you want and click Recover.
Undeleter Recover Files and Data
Undeleter is a native Android app you can use to recover your files. It requires root as well.
Download Undelete and launch the app.
Select the storage media from which you want to recover your videos. This can be your internal or external memory.
Make sure you select all the formats under the Video category and the others categories are deselected.
Scan the selected media. This process takes an amount of time depending on the size of your storage media and deleted videos.
When the scan is complete, you will be presented with a list of recovered videos. Use the Restore option to restore your videos back to a specified location.
Undeleter is a very powerful and useful tool, especially in the case where you don't want to use a computer. It supports other file systems like EXT and RFS and also lets you save restored files back to Dropbox or Google Drive.
Recuva
If your device is not rooted, Piriform Recuva for Windows is the best option you can explore. You can either download a free trial or purchase the full software on their website. They all work perfectly.
Run Recuva. It's preferable to do this with administrator privileges.
Select the type of file you want to recover. In this case, we are recovering videos.
Choose the location you want to recover from and follow the prompts of the program.
There are other great apps like Dumpster Image and Video Restore and Coolmuster.
What`s your app of choice to recover android videos? Feel free to share.