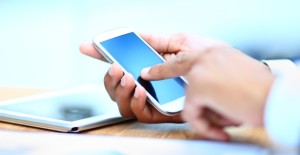 What will you do when you pick up your phone and finding all your data was gone? Have you thought of how devastating it will be to lose all your contacts and other precious information?
The first thing you will think about is to initiate a recovery. In this article, I will show you the various ways you can recover your iOS device and get all your precious data back.
Restore iTunes Backup
This is the first option you should consider when you lost all your data. If you frequently backup your data using iTunes on your Windows or Mac, you can easily restore your iPhone with the last working backup. The restore includes your contacts, photos, apps and settings. This is how you can restore your lost data using iTunes.
Connect your iOS device to the computer storing your backup
Open iTunes and update your device is prompted to.
Go to File > Devices > Restore from Backup. If you don't see a File menu, press the Alt key.
Go through each backup and pick the most recent and relevant.
Click restore and wait for the process to finish. Your device will restart and sync with your computer.
If you backed up your data using iCloud instead, the following steps will guide in restoring your iOS device using iCloud
Reset your iOS device. On turning on, you should see a Hello Screen
Follow the prompts during the initial setup.
Tap Restore from an iCloud Backup. Sign in to iCloud if the login screen comes up.
Choose the most recent and relevant backup and restore
PhoneRescue
If you didn't backup using either iTunes or iCloud, there are a couple of apps you can use to recover your iOS device. PhoneRescue is one of them. PhoneRescue supports all generations of iOS devices and provides an easy way to recover your contacts, messages, calendar, photos, apps, audio and many more.
You can either recover from the device itself, from an iTunes backup or and iCloud backup. Here is how you can recover your iOS device using PhoneRescue.
Connect your iOS device to your computer, launch PhoneRescue from your computer and then choose "Recover from an iOS device".
Tap Normal Mode button, select from the items you want to recover and click Start Scan at the bottom right corner of the application.
Once the scan is complete, it will categorize each item in the scan results. You can preview the deleted items, sort further and select the items you want to recover.
Click the Recover button to restore your lost data. Wait till the process is complete before your disconnect your device from the computer.
Dr.Fone
Wondershare makes wonderful utilities and one of them is Dr. Fone. Dr. Fone is a complete iOS recovery software and it supports iOS 9. It's a desktop based software and works on both Windows and Mac. Dr. Fone performs a deep scan on your iOS device and helps you recover all your lost data easily. It also enables you to preview your data before recovery and fixes your OS if it's broken.
You can learn more about Dr. Fone here.