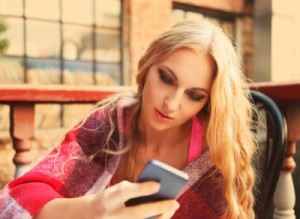 Facebook has grown astronomically these past years to become the largest social network in the world. Everybody uses Facebook: From our parents relatives best friends and neighbors – everybody uses it. The biggest issue Facebook is having now is privacy and security. It seems like there is just a little distinction between public and private space.
Very little understanding of Facebook's security settings may end potential victims up in identity theft, phishing attacks or other malicious attacks. How do we tackle security issues on Facebook? Let's go through the security and privacy settings to find out.
Security Issues Using Facebook on Your Mobile
Security Settings
Under this setting we have:
Login Approvals: This is Facebook's version of Two-Factor Authentication. By activating this option, Facebook will require you to verify with a second security code every time you log in to your account on a new browser or device. The second security code is unique, time sensitive, and harder to breach.
Code Generator: Use the Code Generator together with Login Approvals to create new verification codes. Use these codes to access your Facebook account whenever you log in from a new device.
App Passwords: This option helps you create specific passwords in order to access third-party apps on Facebook and keep your main password safe. When you log out of the app, the specific password will not be saved. To access the app again, you'll have to generate a new password.
Trusted Contacts: With this feature, you'll select your close friends that will help you recover your Facebook account in case you ever have trouble accessing it.
Your Browsers and Apps: Here, you can review the web browsers and apps from which you access your Facebook accounts without confirming your identity. If you don't use or recognize any browser or app you use, disconnect it from here.
Where You're Logged In: This works with the Trusted Browsers feature. Use this to review your logged-in status and end activity for any device or place you don't recognize.
Deactivate Your Account: In case you don't want to use Facebook anymore, from this place you can choose to temporarily deactivate your account. Information such as your name or messages you exchanged will be available to others even after you've deactivated your account. If you want to permanently deactivate your account, bear in mind that it may take up to 90 days before the deletion process begins.
Privacy Settings
Under the Privacy Settings and Tools, you'll be able to modify basic privacy settings and make sure your past and future activities on Facebook won't be seen by unauthorized people. Under Privacy Settings, we have:
Who can see my stuff? From here you can control the privacy of future posts. You choose whether to share your future posts with the Public, Friends, Friends with Acquaintances, Yourself, or a Custom Audience.
Who can contact me? You can choose who is able to send you friend requests on Facebook under this option. This can either be anyone in this world or someone you have common connections with.
Who can look me up? From here you can choose if you want people to find you using your phone number or your email address. You can also select if you want search engines to display your profile in search results.
Security Issues Using Facebook on Your Mobile, does not have to be a problem if you are aware of the above.