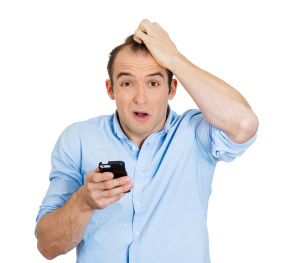 Not every AT&T customer seeking for a refund on unwanted text messages will be paid in full.
Over 3 million current and former AT&T customers have applied for refunds as part of an agreement with the Federal Trade Commission to settle fraudulent "cramming" charges on phone bills. This happened as a result of AT&T charging its customers for third parties which had used the carrier's premium text-messaging service.
Some customers may, however, get a fraction of what they are actually owed as the FTC works through the applications for refunds. This is due to the fact that, unmitigated claims exceed the $80 million AT&T agreed to pay in the settlement.
Customers had until May 1 to file for refunds. According to the FTC, the carrier each customer is subscribed to determines if they will get a full refund or not, since each settlement with the carriers differed.
A spokesman from FTC speaking on behalf of the commision confirmed that they have reached a comprehensive settlement with other agencies, and will determine who is eligible for the reimbursement and how best the funds should be distributed as well.
The FTC said it's still determining how many of the 3 million+ claims it has received deserve a refund and are doubtful if AT&T's $80 million settlement will cover the full refunds.
The government has finalized with the four major carriers settlements to the tune of $353 million in penalties and restitution. Out of the total amount, $267.5 million is to be returned to affected customers as reimbursements.  AT&T, USA's second largest telco, was the first to settle with federal regulators and refund its customers for cramming.
What Is Cramming?
Cramming is the illegal act of adding unauthorized, misleading service charges to the telephone bill of a consumer. Cramming started back in the 90's – it affects over 20 million Americans yearly and just one in every 20 people are aware of this.
Crammed bills usually come in the form of charges for services like sms services, miscellaneous fees, and additional membership plans. They have insignificant amounts, making them difficult for customers to detect since they often subscribe to other services.
AT&T was required to pay $80 million to the FTC, under its $105 million settlement. This  will be used to refund victims of the unauthorized charges. AT&T is also required to pay $25 million in penalties. This comprises of $20 million to 50 states and Washington, DC, and $5 million to the FCC.
Cramming Settlements For Other Carriers
T-Mobile customers will be given full reimbursements. The carrier will pay at least $90 million to fully compensate all customers for cramming.
T-Mobile is administering the refunds itself and there is no limit on how much money it will spend to reimburse customers, according to the terms of its settlement with the FTC. The deadline for T-Mobile customers to file for reimbursement is 30th June, 2015. Customers can go to http://www.t-mobilerefund.com/ to find out more about whether they qualify for a refund. T-Mobile is also required to pay $18 million in fines to all 50 states and Washington, DC, and then $4.5 million fine to the FCC.
Sprint and Verizon together will pay $158 million to settle cramming claims made against them. Out the the $158 million, Verizon will pay $90 million, of which $70 will be used to pay back their customers. Sprint will return $50 to their customers and $18 million to the FTC.
Customers can submit their claims through these websites or call the numbers:
Sprint – www.sprintrefundpsms.com (1-877-389-878)
www.cfpbsettlementverizon.com (1-888-726-7063)
www.ftc.gov/att (1-877-819-9692)
www.t-mobilerefund.com (T-Mobile)