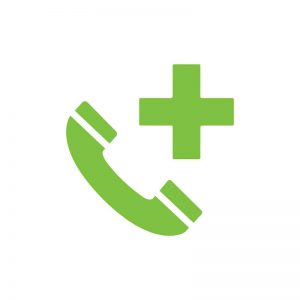 We have seen our iPhones do everything for us. And that is why they are categorized as smartphones. But what about out health? Yes, iPhones are compatible with smart wearables like FitBit. How about in the event of an emergency? Especially if firefighters have to call your emergency contact? Or the paramedics need to quickly access your medical history, the medications prescribed or your allergies?
And for this reason, it is more important to have a medical ID on your iPhone than a simple business card. Having your basic medical records accessible on your iPhone would be very useful in saving your life. The new iPhone 8s have this iOS Health app feature built in.
Set Emergency Contacts on iPhone – Set Up Your 911 Details Right Away
Medical ID
Open Health app > Medical ID > Create Medical ID
Toggle Show When Locked

This option will display your detailed medical ID on your lockscreen.

Enter your Name, Medical Conditions, Medical Notes, Allergies & Reactions, Medications, Contact, Height, Weight, Birth of Date and Blood Type

Make sure to type in N/A or None for any fields that are not pertinent to you. This would confirm that you have not skipped and overlooked these sections.

Click Done
For those who need to access it in case of emergency

Home > Emergency > Tap on Medical ID (bottom of the screen) to access the details
Those who do not own the latest iPhone 8, may use the following apps.
ICE Standard ER 911 – In Case of Emergency
This is a digital version of your emergency card. Your medical details will appear on your smartphone's lockscreen. There is an additional feature called Smart911 on this app which forwards your medical information to 911 when you call 911.
Download and install this app.
Open the app > Sign up for a new account
Edit > Enter the required medical details > Save
Tap Wallpaper tab (at the bottom) > Set up lock screen and follow the prompts and instructions to save an image of your medical record > Set as wallpaper > Use as lock screen only
The following apps do not necessarily carry your medical information but they can be of use when you are in danger.
Red Panic Button
This app will connect with your emergency contact. This may be through phone or email or SMS when you press a button. You have to set your contact and message beforehand. Your contact will also receive your GPS location details, which would make it easier for them to come for help or send the required help accordingly. You need to be in an area where there is network for the app to function to the fullest.
Siren GPS
This app is SOS- based. And it contacts emergency services instead of your preferred contact. You can enter your personal information which will be sent to the police, paramedics or firefighters when you press the specific button. Your location will be sent along with the alert. Therefore network is essential once again.
Keep in mind that as a general instruction, have a portable battery pack to keep your communication devices charged. It is still advisable to keep a physical card detailing these medical conditions as well in case your phone is low on battery or is completely shut off.
Set Emergency Contacts on iPhone – Set Up Your 911 Details Right Away, hope that was helpful.