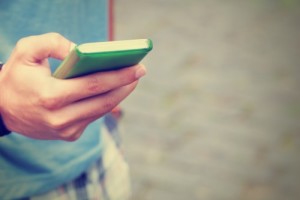 Android O is right around the corner, people! There are a lot of new and improved features that users and developers should look forward to in the latest version of the world's biggest operating system. After taking a look at the developer preview build, we're here to help you decide if Android O is something that every Android user should be excited about.
Should You Be Excited For Android O?
What's New?
A big issue for many Android users was the battery life of their mobile device. For some reason, the juice of their phone would be sucked dry within a few hours and they were dumbfounded as to why it was happening. Once they found out what was causing it, it dumbfounded them even more. The usual culprits in these scenarios were apps running on the background. Android put a big emphasis on improving battery life for users and it's  one of the key features in the latest update. There are now automatic background limits on what apps can do and these new changes will make it easier for users to manage the power usage of their mobile device.
Another feature of Android that is getting an update is the notifications or the newly called notification channels. These are app-defined categories for notification content. In other words, it lets users control different kinds of notifications by managing each channel individually instead of all your apps at once. Simply said, it makes handling your notifications easier and more efficiently.
We've seen a ton of password manager apps on the Play Store and Google probably has too that's why they now decided to make their own. With the Autofill API, users (especially the forgetful ones) can now secure their personal data such as passwords and addresses for easier access.
Picture in Picture or PIP display is another feature that gives users more flexibility with their device. So whether you're on a phone or tablet, you can continue watching a video while chatting or hailing a car. You can also tweak the aspect ratio and set custom interactions for your personal preference. Multi-display support is also included.
Fonts in XML layouts are now supported in Android O! This is great news for users who love to customize their phones.
Android O now lets you create Adaptive Icons! This makes it easier for you to create a matching theme for your device. Device markers can set a mask for icons and apps that have adaptive icons will be rendered on the device to match the outline in order to fit better.
Excited yet?
These are some of the best updates worth mentioning in the Android O but we didn't even cover everything! There are other tiny tweaks that the new software update has but then these are the ones worth mentioning. So coming from this you're probably thinking – are we excited? Of course we are! The new Android O addresses some of the chief concerns we had as a Android users and it's definitely going to the right direction. We'll be giving you more updates so stay tuned!