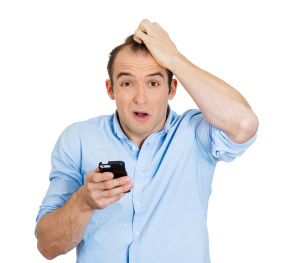 Well, jailbreaking rests as a prerogative of the iPhone owner. Some years back, everyone who had jailbroken his iDevice, preached to others how he/she has managed to install a galore of software that couldn't slip away past Apple's security.
The whole hype was shattered when KeyRaider breached over 225,000 jailbroken iPhones and stole personal data from these phones. After this, Apple made jailbreaking even tougher by rolling out secure iOS10, but hackers still find their way around these securities exposing users of jailbroken devices to tons of vulnerabilities.
This situation leaves most iPhone users with more questions than answers. Is it really worth it to jailbreak your iPhone? Let's make a quick comparison of the benefits and downsides of doing this.
Should You Jailbreak Your iPhone?
Benefits of Jailbreaking
Lots of Tweaks
Apple provides just the standard customization features, but with jailbreaking, you' enjoy tweaking features in your iDevice the way you want. In fact, you can even transform your iOS10 into Android via apps like Dreamboard and Winterboard. You can enjoy new additions to the iOS's dock and virtual keyboard and even change app icons at your own discretion.
biteSMS Features
While iMessages received numerous upgrades, it still doesn't live up to the value of features that come with a jailbroken device. With biteSMS, there are a lot more functions that are not included in the Apple's native app.
Tether your iPhone to Mac
With jailbreaking, you can seamlessly tether your iPhone to your Mac. This allows you to bypass the Apple's hotspot feature which is usually expensive and restricted.
Download Apps from Any App Store
It's your phone, and you'd like to use it the way you want.  Jailbreaking will allow you to install apps outside of Apple App Store. In this case, you can be able to use better and compelling alternatives to your iDevice's default apps.
Ringtones
If you're tired of being restricted to choosing ringtones from the songs you purchased on iTunes, jailbreaking got you covered. With features like AnyRing, you can set any song from your music library regardless of where you downloaded it and set it as a ringtone.
Downsides
Safety & Security Concerns
Most sites that deals with monetary transactions do not allow IP addresses that come from jailbroken iDevices because of security issues. Opening your phone to accommodate new possibilities is the same as welcoming hackers and snoopers right to where you have stored your personal data. You can still take some steps to foster the security but still, the fact remains that you've compromised the system and your iDevice is not secure.
System Instability
A jailbroken iPhone or iPad is never bug-free. Once you open your iDevice after a successful jailbreak, it will look like you've opened a magic box. Your enthusiasm and curiosity to scour up the customization features will be short-lived when your phone begins to hang or shut down unexpectedly. Little add-ons, some apps, and other customizations may exasperatingly prevent you from enjoying the 'prison' break. Nonetheless, the CrashReporter may help you troubleshoot problems on your jailbroken iPhone.
Forget About Updating Your iOS
If you want to end up feeling like smashing your iPhone on a stone wall, try updating your jailbroken iDevice. Updating will install new configurations, something which removes the jailbreaking software. Looking for apps to restore the jailbreak mode is frustrating, and even after restoring the system, you'll have to lose some of your apps and data.
Conclusion
Because of the technicality of jailbreaking and using a jailbroken device, only app developers may enjoy the full functionalities and capabilities of a jailbroken iPhone. For a novice, jailbreaking your iDevice is like hoping that everything will be alright. Why not try an android phone if you really need to use those expensive apps on Cydia Store and Apple App Store for free? But if you think you're up to jailbreaking, then try it! If keeping up with the Kardashians is easy, don't think keeping up with a jailbroken iPhone is easy too.