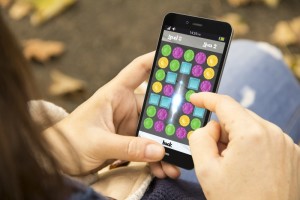 I fell in love with Star Wars during the hype of the latest 7th episode and I must say I love the dark side of the force. Then I started to wonder what Star Wars apps are out there.
After raking through the muck of several Star Wars apps in different app stores, I found the best smartphone apps for Star Wars fans like you!
1.Star Wars Official App
Disney did a lot of work bringing this immersive app to iOS. It has features ranging from a virtual reality mode to a selfie mode, weather forecasts, and a countdown to major releases. The official Star Wars app also provides GIF images for use in emails and text messages.
There is a soundboard which gives you all the best quotes and sounds from the movie. You get a force trainer which trains you by giving you a small robot that throws laser blasts at you and lets you use your phone as a lightsaber to deflect the incoming blasts.
You should definitely try this app out if you own an iPhone or an iPad
2. Angry Birds Star Wars
Angry Birds are probably the best way to get involved with Star Wars. Though there are many iterations of the popular app, a Star Wars twist gives way to some more fun. In this game settings, the birds are rebels fighting against an empire of Pigs.
With over 100 levels, you can use the force, swing your lightsaber and fight against the empire of pigs for as long as you can. The Millennium Falcon is always there to swoop down and blast the entire level away.
3. Wikia Star Wars Fan App
Wikia allows people to create specially themed fan pages, including Star Wars. With the iOS app, you can discuss Star Wars with other people, read more about all the characters and reminisce famous battle scenes.
You can also shake the phone to read a random article, create your own profile and much more.
4. Star Wars Trivia
Do you think you know much about Star Wars? Do you consider yourself a Jedi Knight or Wookie? This app aims to find out how much you know about the franchise. You can either play by yourself or with friends via Facebook or Fame Stream. In each gaming instance, you have to answer 15 questions rightly.
Quiz Up is one the best trivia apps out there. It offers trivia on almost every topic – from series, science, movies, nature and Star Wars of course. You have to answer 8 questions in every match. The random opponent feature makes the whole game interesting. With this feature, you can play with random opponents around the world in real time.
5. Scene Maker
With scene maker, you can direct your own Star Wars scenes like George Lucas or JJ Abrams. You can give the movies characters their own speech by either selecting a pre-recorded quote or speaking your own into the microphone.