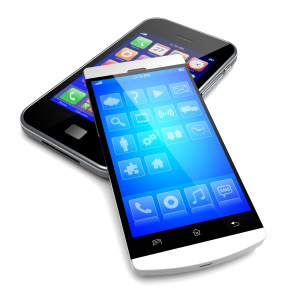 2015 should be another great year for improvements in the smartphone industry, and whilst the year has only just begun, things are already underway.
CES, one of the largest electronics trade shows, has started this month, and we're going to be treated with many other events by trade show hosts and manufacturers throughout the rest of the year.
Read on to find out about the smartphone news we can expect in 2015.
New Flagships
First up, we can expect to see dozens of new flagship devices from manufacturers all over the world. Whilst details on what features flagships may include, it's very likely we will see a new lineup from many manufacturers across the globe, including Samsung, LG, Sony, Apple, Motorola and many others.
Rumors have already been spreading about an upcoming Galaxy S6, and Sony will definitely be behind them with the Xperia Z4. Unfortunately LG has dropped the G Pro lineup, put an LG G4 is something that we can expect to see in the first half of the year.
For the second half of 2015, we may be lucky enough to see a new Galaxy Note 5, and maybe a few new Apple devices as well.
New Curves 2015
Not much has been said about this, but the mobile industry is pretty sure that today's current smartphone leaders are quietly working on the next big thing, and that might just be flexible display technology.
This year we can expect to see more curved display devices that take us a step closer to having the fully flexible smartphone we've all been dreaming of. New curved devices this year could include the LG G Flex 2, and the Samsung Galaxy Note Edge 2, among others.
Smartwatch Generation
Last year was an important phase for the smart watch – manufacturers from Sony to Apple released smart watches or at least revealed their plans for such a device, and we expect that advances in the smartwatch field will seen throughout the entirety of 2015.
One very important upcoming event that could help shape the future of the smart watch is the soon to be release Apple watch, a smart watch that will pair up with your iPhone.
New Technology
There are some parts of the smartphone industry that nobody can predict. Last year, top competitors in the industry, such as Samsung, saw declines in revenue and this may be due to the lack of originality that has plagued the industry for the last few years.
If we are really lucky, we may see some groundbreaking new smartphone devices or software features that totally blow everything else out of the water. If we're not so lucky, we can still expect to see new smartphones with updated hardware specs, such as more RAM and more powerful processors.
We will just have to wait a little longer to learn about the upcoming smartphone news in 2015 – hopefully CES will spark up some interesting debates for us to keep an eye on whilst we wait for  manufacturers to announce their plans for new 2015 devices.