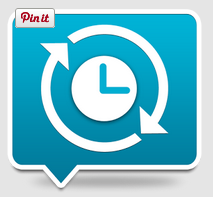 In this article, we take a look at SMS Backup for Android, a free application that comes with a range of different backup tools and utilities.
The purpose of this app is to offer users the ability to save their SMS messages and back them up to keep them safe.
There are many reasons why an individual may want to backup their SMS messages, and this app does a great job at this for absolutely free.
Feature Overview
This app is fairly simple to get hold of – from the menu, you are given a selection of backup options to choose from. At the top of the screen, there are two buttons, one for backing up messages, and one for restoring them.
Below these easily accessible buttons, there are options for auto backup configuration and an option to connect to your Gmail account so that your messages can be backed up online, which is incredibly useful when transferring SMS messages between devices.
Advanced Settings
There are also a range of advanced settings, and under this menu users will be able to find in-depth settings for backing up and restoring.
Users can choose between backing up SMS, MMS, call logs, WhatsApp messages, or all of the above.
You can also set up the backup software to only backup messages from certain groups of contacts, so if you're only interested in backing up messages from a certain number of people, you can group them into one category and then set up exclusive backup settings within the advanced menu.
There are also controls for notifications and backup and restore confirmations so you are given a lot of control over how the app is displayed to you.
Ease of Use
This app is incredibly easy to use in our opinions, and even if you do not use the advanced settings, you can still make use of the backup features by simply using the two clearly displayed 'backup' and 'restore' buttons.
Our only concern with this backup app is that it lacks a clean UI – the developer could create a much more mobile friendly app, but it's clear that the appearance of this app does not effect it's functionality.
For Business
Unfortunately, this backup app is not so useful for business use – whilst it works great as a personal backup tool, it lacks any multi-device backup options, and it cannot be monitored from a PC.
There are many great Android backup programs out there that offer lots of useful SMS organizing and categorizing features that may be better for business use than this app, but if you're only using it for your own personal use, and do not need to backup any other devices with the same software, then we'd suggest taking a look at it.
Another great thing about SMS Backup for Android is that it is completely free – you can give donations to the developer, but this is completely optional, making it one of the best SMS backup options out there for Android, considering that it does not have an upfront price tag or subscription price.