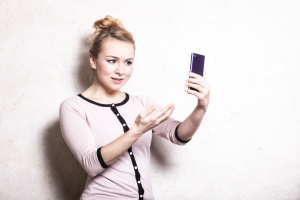 Your iOS phone or tablet is one versatile piece of hardware. Unfortunately this diverse range of functionality also means that there are, in turn, just as many possible performance knocks out there.
The everyday use of your iOS device, installing & uninstalling apps, browsing the net and instant messenger, over time results in speed degradation issues.
You can fortunately find a wide range of handy tools that makes speeding up your iPhone a snap! Take a look at our recommendations of the top 4 ways to speed up your iPhone or iPad experience.
 Speed up Your iPhone – 5 Great "Must Have" Tools
1. Dr. Fone for iOS – iOS Data Recovery & Operating System Repair (FREE & Paid)
Dr. Fone for iOS is a multipurpose essential utility that has great recovery features and a total repair solution in the form of their integrated Operating System Repair.
The Operating System Repair function can get your iOS device back up to speed in no time, recovering you from both minor and major mishaps. Recovery and repair are both extremely fast.
Whether you are recovering lost data or restoring full functionality from a freezing device, the whole is done and the device fixed within ten minutes!
Dr. Fone can rescue even the most badly damaged iOS devices from the scrap heap! A great time and money saver, Dr. Fone for iOS is truly magnificent data recovery suite that further excels through its stellar recovery features.
2. 360 Mobile Security – iOS Security & Cache Cleaner (FREE)
360 Mobile Security is a multipurpose protection and optimization tool for iOS. It helps to secure your device against viruses and other malicious software, whilst also removing infections present. Your configuration is scanned and adjusted to guarantee maximum protection from common vulnerabilities.
A built-in handy cache cleaner makes clearing away useless data quick and easy. You can clear your cache in seconds with but the touch of a button. A secure, well configured device is a quick device and 360 Mobile Security attends to your configuration needs perfectly.
3. iOptimizer – Detailed Performance Reporting & Configuration (FREE)
iOptimizer supplies you detailed information concerning all aspects of your iPhone, iPad or iPod. Hidden device information is provided through a range of detailed reporting tools. Your performance is monitored by iOptimizer and you are given the ability to adjust your configuration as needed, to attain optimal performance.
This is an easy to use, intuitively designed app that is extremely powerful in the right hands, a great app to speed up your iPhone!
4. Smart Memory Lite – RAM & System Checker (FREE & Paid)
Smart Memory Lite is a free, lightweight tool that provides real time monitoring and statistics for all hardware, whilst also cleaning your ram and disk space. CPU, battery, disk, memory and network usage info are all available. This great utility allows you to free up RAM on the fly, saving time in terms of device reboots.
The ad-supported version is free and supplies basic reporting and cleaning functionality, making it a small, useful addition to any iOS device that needs a boost.
How do you speed up your iPhone? Share with us below,