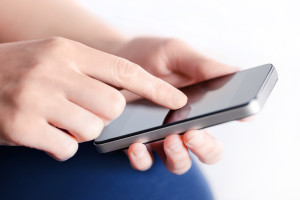 With the ever-growing popularity of Apple's platform and their smartphone offerings, many people that need to keep tabs on their children or employees need software that lets them spy on iPhone 5 messages, calls, and other communications data.
Applications that do this are quite common, and there are a number of very good software solutions available including mSpy, FlexiSpy, SpyEra, among others. These apps work by logging text messages, WhatsApp messages, phone call information, and other communication logs securely and then by providing access to this information to the user of the software.
Installation
Installing one of these applications on the iPhone 5 is fairly simple and requires only that you get a hold of the device for a few minutes to perform the initial installation and setup. Once installed, the device will lay in the background and discreetly collect the information you want without leaving noticeable traces of its presence that might otherwise alert the person that his/her communications are being tracked.
Reporting
The information that is collected will then be made available to you through a convenient – and often web based – user interface that presents the data in an easily understood format that you can peruse at your leisure. The good part about this type of reporting is that it requires no further direct interaction with the targeted device so long as the app remains installed on the user's phone.
Why Use Such Software Applications to Spy On iPhone 5 Messages and Calls?
The first thought of spying on someone's communications might be one that questions the ethics of such actions and it's certainly something to think about before engaging in this kind of espionage. On the other hand, not making yourself aware of vital information that can help you make better decisions does no-one any favors.
For example, as a parent, it's critical that you keep tabs on what your children are up to and who they interact with. Otherwise, you leave them open to fall prey to all sorts of threats for dangerous people (or even just hurtful bullies) that might want to cause them harm. Turning a blind eye to such possible activities is anything but ethical.
Another example would be that of an employer that needs to know if his or her employees are using their time productively when on the job. These software applications might not be able to tell you how hard your employees are working but they will at least let you know if they're actively slacking off on the job and wasting company time engaging in extended personal conversations.
Another – more serious – possibility is that of employees using a company device that contains sensitive information to pass that data onto unauthorized third parties. Iphone spy software like the solutions mentioned early can nip this kind of activity in the bud before any real damage is done.
Regardless of why you need to track someone's communications, mSpy, FlexiSpy and other software providers have solutions that can help you spy on iPhone 5 communications of all types and collect the information you need discreetly and effectively.