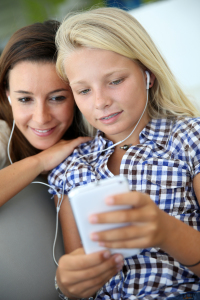 You might think that your smartphone is secure if it's easy to use and configure. The truth is that your data could still be at risk of being lost or stolen at any point. That's why you have to take a look at a series of careful privacy settings everybody should double check on their smartphones.
6 Privacy Settings Everybody Should Double Check On Their Smartphones
1. Screen Lock
You must get the screen lock feature on your smartphone active if you haven't done so yet. You can choose to have a setup where it can be unlocked through a password, a specific finger motion pattern or even through a fingerprint scanner if your phone has one. Anything that lets you keep the phone from being accessible right after it is turned on and woken up will always be worthwhile.
2. Ad Tracking
Ad tracking is often used by smartphone operating systems to identify your activities. This should make it easier for the phone to recommend new experiences or ideas but it could easily get your information out to people who you don't want to share it with. Therefore, you should disable the ad tracking feature on your smartphone.
3. Password Storage
You should deactivate the password storage feature on your smartphone to keep it secure. This means that it will not recall the passwords you use for various websites or apps. You will have to enter in those passwords each time on your own. This can be rather bothersome but at the same time it is a necessity when you consider the risk that comes with letting any password-protected functions out and available for anyone to get access to.
4. Encryption
The device encryption feature on your smartphone must be checked properly. You should always have the encryption feature on your smartphone active. This keeps any data that goes through your smartphone properly encrypted. This is a great feature to have but it will slow down your phone if it is an older model. Still, most newer smartphones will not slow down all that much or even at all when the encryption feature is active.
5. Location History
The location history on your smartphone refers to the physical locations that you bring your phone out to. This is used to review what advertisements are to be posted online or with finding connection points. Be sure to turn this feature off so your data will not be read by other networks in terms of finding out where you go with your phone.
6. Sleep Timeout
The sleep timeout on your phone refers to when it will go to sleep mode after a period of inactivity. This keeps your phone protected and works well if paired with a password setup for getting your phone back up and running. You should reduce the sleep timeout setting in terms of how long it takes for it to operate. You can always lower it down to one minute if needed.
Be protected when using your smartphone. These privacy settings everybody should double check on their smartphones can be easily reviewed in just minutes. By looking at these, you will save yourself a great deal of trouble from people breaking into your phone and doing all sorts of dangerous things or harmful with it.