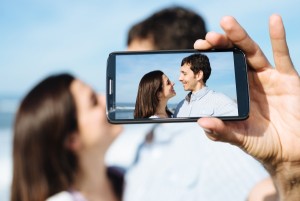 When it comes to budget phones it can't get much better than Alcatel's OneTouch models. They're not exactly known for producing high-end smartphones but we think that's part of why they're so good. It's not meant to impress with dazzling features and out of this world technology but with its thoughtful design Alcatel proves that you don't need the latest smartphone in the market to go through life. The question now is "Which Alcatel OneTouch phone is better?" In this article, we'll be exploring 2 models which are the Alcatel OneTouch Idol 3 and Alcatel OneTouch Idol X.
Take Your Pick: Alcatel's OneTouch Idol 3 or OneTouch Idol X?
Alcatel OneTouch Idol 3
Let's start with the Alcatel OneTouch Idol 3. It has a slim body and comes in two versions – the 4.7 and the 5.5. When you hear budget phones you usually have this picture in your head of a big, chunky phone that looks cheap but this isn't the case with the OneTouch 3. It looks and feels elegant which puts it above most budget phones and we think it's great. This budget phone looks great and weights at 5 ounces making it easy to bring around. The specs are pretty neat and it offers a 1,920 x 1,080p HD resolution with 1.2-watt dual JBL speakers.
Though you may not get the best pictures with its resolution, they're still pretty decent, especially for a budget phone. The JBL speakers offer some great audio quality for personal use but you're better off with bigger speakers if you have guests at home. One thing we also liked with the OneTouch Idol 3is its 13-megapixel rear-camera (front camera has 8-megapixels). You can take pretty decent photos given that you have good lighting. Photos taken with poor lighting aren't exactly pretty but with a phone, at this price, you shouldn't really expect much.
Alcatel OneTouch Idol X
Let's look at the OneTouch Idol X. What we noticed immediately when we picked it up is its weight. It's 6.99mm thick and has an ultra light frame for a phone which has a 5-inch display. This is great because it doesn't feel like you're carrying a huge chunk of metal in your pocket everywhere you go. As for the display, you'll be getting it at 1080 x 1920 which is great for watching your favorite videos on the go while maintaining the HD quality.
The OneTouch Idol X camera has 13-megapixels which is the same as the Idol 3 so you can expect the same quality output. What's different is that the Idol X has built-in photo editing tools which is handy since you won't need to look for apps on the Play Store.
The Verdict
What the Idol 3 lacks in, the Idol X makes up for. While both being budget phones we can safely say that the Idol X is the better package since it performs better in comparison to the Idol 3.
They both have more or less the same features especially when it comes to the camera but at the end of the day, performance trumps design. Take your pick and enjoy!