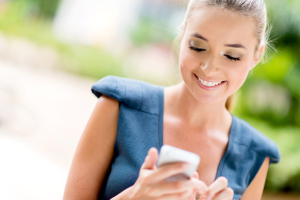 Are you looking for text message ideas? Something new that has not already been said?
Sometimes you just get stuck when you are trying to come up with new creative text messages. I know the feeling that`s why we want to make things easier for you. We provide romantic, sweet and fun SMS ideas for everyday use or for that special occasion.
Just click one of the links below and it will take you to the full article:
Every Day Text Messages
Special Occasion Texts
Hope these articles will help you out. You can use the text messages as provided or tweak them to fit your needs. It is always fun to add in the persons name it makes it more personable. If you have nicknames calling each other sweet names add that too.
Another thing you can do to personalize the message is to mention a special place that you went to. Maybe you went to a special park or restaurant. You can also bring up something special that you did together. Remind your friend or special someone of fun things you have done in the past, always makes them think of you in a good way.
Please let us know if you are looking for a specific text message, for a specific occasion or a topic. We will be happy to create a page specifically around that. It could be anything, something fun, something romantic or a special holiday for example.
So leave a comment let us know what we left out, we want to know what you think!