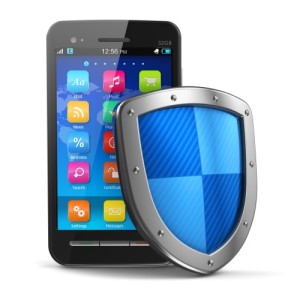 Anonymity and the security and peace of mind that it brings has raised security online to the forefront of today's high-tech world. Software and services have been developed across all industries, engineered to hide your identity and location, granting you Anonymity across a wide range of activities.
Text messaging by means of SMS is an age old platform that only recently has seen great advancements in cyber security. Android as an operating system has given developers a spring-pad to launch many invaluable security improvements to your conventional SMS habits.
We take a look at five of the most functional, text message safety aware, SMS applications for Android. Use any of these apps and you can text with complete ease.
Text Message Safety – 3 Untraceable Apps
1. Secure Chat
Self-destructing Messages
Photo, Audio & Video Sending
Secure Chat & SMS
Push Message Functionality (Use data to avoid network charges)
High Level of Security through Elliptic Curve Cryptography
Local Encryption of Messages & Keys
DRM Screen Protection
Secure Chat boasts some of the highest levels of security, provided to the consumer, ever seen. This app's developer even claims that Secure Chat is "un-hackable", thanks to its advanced cryptographic technology using the Axolotl protocol.
All communication methods on your phone are encrypted, from you contacts to group messaging. Recipients can confirm your sending of any message by means of QR code identity verification. This great text message safety app even allows you to send a message and schedule it for automatic destruction, the message will delete itself after your pre-set period of time elapses.
All-round text message security does not get much better than this great free App from G-Data,
2. TextSecure
End to End Encryption
Group Chat
Integration with Address Book & Contacts
Private Calling
TextSecure Transport (Data usage to save network charges)
Open Source Software Development
No Message Storage, Only You Can View Your Messages
Emoji's
Large Attachment Support
Small Updates
Open Whisper Systems have developed a trusted application, making use of open source coding and development, to ensure that this fantastic text safety app will always be free! It lacks message archiving, which is not such a bad thing, seeing that you are looking to keep prying eyes away from your messages after all!
Textsecure provides a high levels of encryption for SMS, MMS and voice calling. Messages, pictures, audio and video are all sent using your data, thanks to the Textsecure transport protocol. TextSecure servers never have access to any of your communication making this a truly secure text messaging platform that is available free of charge!
3. Telegram
Android, iOS and unofficial Desktop and Windows Phone Support
Self-Destructing Messages
Open API
No Attachment Size Limits
Cloud Based, Multiple Device synchronization
Bot Creation Functionality
No Server Traces
Telegram is a fantastic, feature-packed anonymous messenger, than provides functionality across almost all devices, a well built-in synchronization functionality.
Telegram has a beautiful interface and is extremely easy to use, making advanced functions such as theming and bot creation a breeze for the more-technical at heart.
Another fantastic addition is the lack of a limit on the size of your message, or attachment. Video, audio and messaging in a range of formats, is of course offered. Security on Telegram is of global standards and their servers never hold any form of logs, you are completely anonymous.
What`s your favorite text message safety app? Share with us!