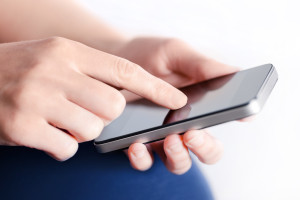 Text messages are the next most important features on our cell phones, but mind you, there are a variety of  scams that persuade you to either give your personal information, or make calls or texts to premium services or gain access to your smartphone. New technologies and techniques are being used to make it tougher for text message scams to work, and in this article, I'll identify some of the most common scams and how to avoid them.
There are several forms of text message scams, but in all of them, you receive an unsolicited text message which prompts you have so something urgently which you'll regret if you ignore – these messages sometimes come to you at cost!
Text Message Scams To Be Aware Of
Bank Scams
A common example is a message from you bank claiming your account has been suspended with a request for you call a number where you account number and other credentials will be requested in the name of verification. The truth is, your personal information is being stolen.
Premium Charge Scams
A text message scam can seem to be from a friend. It could go like "Hi Veronica, where will you be tonight? Let me know". When you call this number, which is obviously a wrong one, you'll be changed a lot at a premium rate. Texting back will also lead to a high SMS charge and sometimes for your received texts too.
Stock Scams
There is another variation of scam called "pump and dump". In this situation, you receive an alert urging you to buy stocks in a particular company. If enough people fall for it and purchase the stocks, the share price goes up and the scammers can finally upload their stocks for profit.
iPhone-targeted scam
This scam targeted at iPhone users comes in form of a text message, telling you that your Apple or iCloud account needs to be updated. They will ask for your name, address, and even your passport information. This is just another way to steal your personal data and you as an iPhone user should watch your texts more closely than before. Remember, Apple never sends such messages to their customers.
How To Protect Yourself From Text Message Scams
Before I list the ways to protect yourself, use your common sense to identify messages which are most likely to be spam and avoid them. Here are few ways to stay safe.
Don't respond to unknown numbers (either by voice or text).
If you visit a website and the URL looks suspicious, close that tab immediately.
Text the word STOP to any number which sends you messages you're not interested in. They are obliged to stop immediately.
Never give out your personal information such as your phone number, full name, PIN, account number, etc either through text or calls – this includes answers to your secret questions as well.. Your service provider will not ask you for that information.
Call your service provider to verify if any text or voicemail you've received is indeed genuine.