You're in a business meeting. Not just any business meeting but the one that could possibly set you up for a promotion. You're determined and you're prepared. Your phone vibrates and you check up on it. It's your friend and he sends a message that gets you laughing your heart out. Until you realize you're in that super important meeting. That's an exaggeration but you get the point that funny texts are so awesome that they can be a distraction sometimes. We've seen a few online that are worth sharing so make sure you're not in the office so you can laugh as loud as you want!
This just proves that you should really listen in biology class. Poor little tortoise!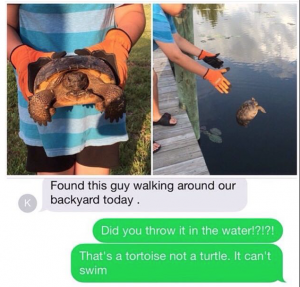 Source: http://imgur.com/gallery/hPB1nea
Thanks for the support, Dad.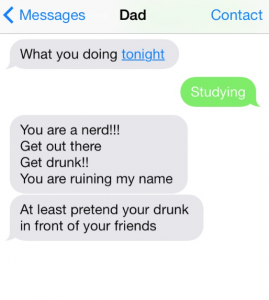 Source: http://okaytrue.tumblr.com/image/69317984323
Life's hard when Mommy's texting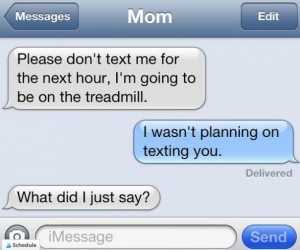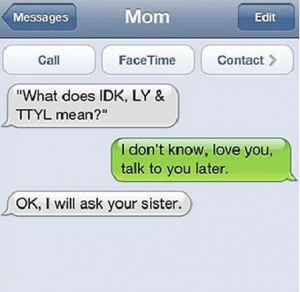 Source: http://www.lifebuzz.com/funny-texts/2/
When you get more than what you bargained for.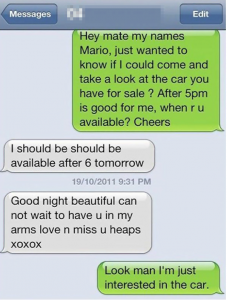 Source: http://www.boredpanda.com/funny-wrong-number-texts/?page_numb=2
It's okay, Caseyy!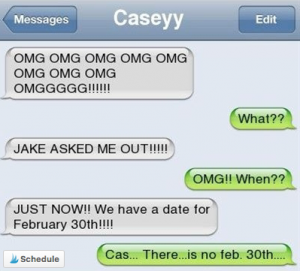 Source: http://postris.com/popular-pin/123891/lovely/
We hope you had as much fun as we did when we found these hilarious texts! From moms and dads to drunk friends, it's amazing at what kind of magic can happen between texts. Do you have any funny texts worth sharing? Send them to us!