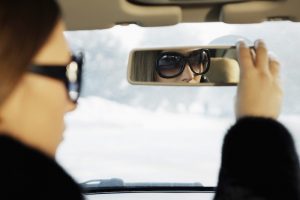 One of the worst things that can ever happen to a person while traveling is to be lost. We're not talking about just making a wrong turn but we're talking about going off-track completely with no clear solution in sight. We clearly don't wish this on anyone but if ever you find yourself in a situation like this, you'd be glad to have an iPhone with you. Why?
Because there are awesome and incredibly helpful GPS apps available in the App Store that will fix the situation in a jiffy! That's what we'll be sharing with you today; the best GPS apps for iOS. Let's get started!
The 3 Best GPS Apps for iOS
1. Google Maps
It's no surprise that Google, one of the biggest (if not the biggest) tech giants, has developed their own GPS app. It's one of the best GPS apps on the App Store thanks to its simple user interface and effective routing system.
The Google Maps app automatically searches for the quickest possible route and it doesn't bombard you with unnecessary information. All it does is show you where you need to go and how to get there the fastest way possible.
2. Waze
Despite being owned by Google, Waze is a separate GPS app that offers the same service in a different fashion. Waze works the same way as Google Maps but the app truly shines when you're in an area that's prone to traffic. The app also shares you with information that can be useful in such areas. One example of this is that the app shows you whether an accident has happened on your route so you can anticipate it or find a new route altogether.
Similar to Google Maps, Waze takes you to the quickest route but it also changes the route if it finds a quicker option in transit. A great feature if you're trying to reach your meeting on time!
3. InRoute
A pleasant surprise to the GPS app market is InRoute. What makes this GPS app special are the unique features it offers such as weather alerts and interactive charts that share your elevation, incline, etc. It also allows you to plan your trips by adjusting the departure times so you can coordinate accordingly.
InRoute is free but not completely as the other features require a purchase to use such as the severe weather alerts and voice-guided navigation. Still, if you're looking for an amazing GPS app that can do wonders for your daily trips, InRoute is worth looking into.
Start Navigating!
With these GPS apps, you'll never get lost! So head over to the App Store and download one of them (or all of them) to see which one suits you best.
Remember that each GPS app has something special and unique to offer so there's really no harm in trying them all to see which one really fits your situation. That's the beauty of technology –it's constantly evolving to solve your problems so you can live a better life!
The 3 Best GPS Apps for iOS, which one will be your choice?