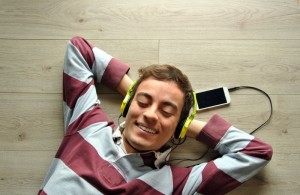 If you like music, but can't afford thousands of dollars to pay for every album you've ever liked, then no doubt you're in search of a good music downloader for your Android device. It used to be that one could just grab the old Napster or Limewire programs for a PC and get anything they could want or dream of. But those days are over, and now we have to choose different routes in order to get a decent app to download music. Let's talk about 4 apps; two free, two paid.
The Best 4 Music Downloader Apps for Android
FREE APPS
This is a great app, straightforward and easy to use. You can search by artist, song, or album, and anything found in their catalog can be downloaded. It also offers online streaming in case you need to save data.
This app was recently removed from the Google Play store, but the .apk file is readily available on a few sites online in order to install manually.
This app may not have such an extensive selection of free music when it comes to the Grammy-winners and famous titles, but it will definitely help you find new music from independent and unsigned artists. If you've ever wanted to find an upcoming star before they hit fame, chances are you will find them on Soundcloud. The app even allows you to support your favorite artists if they need help with studio expenses and publicity. Consider this app better to connect music lovers on a closer level with the artists they love. Paying a small premium will give you an ad-free, more extensive selection that is available for offline use.
PAID APPS
With the most impressive library available (35 million songs), Google Play will definitely keep you listening longer than anyone could ever expect to even live.
The free version is quite comprehensive, allowing you to search for an artist, album, or song you want to listen to, and then being granted unlimited access to an online radio station that streams related music. The app also has an impressive selection of free podcasts, and the ability to recommend "smart" choices based on your previous searches. All in all, the free version will keep almost any music lover happy and occupied, although it lacks the ability to select an entire album or artist to listen all the way through.
The paid version, quite affordable we might mention, will unlock a plethora of great features. It's worth adding that Google offers a family plan, too, which will allow multiple members of the family with Google accounts to share the free streaming and downloading service for a low, flat rate. Google often will offer promotions on monthly subscriptions, as well, such as 3 months free.
Spotify is certainly the closest competitor to Google Play Music. With the same 30 million song music catalog and price for single users, the two are exactly the same in that regard. The most notable difference used to be the one in Family Plan pricing. Google Play never even offered one before, but now to compete harder they have introduced the same $14.99/mo plan for up to 6 family members in total.
Spotify boasts the same 320kb/s playback quality as Google Play, so the difference just ends up being in the interface, Spotify's being just a little more straightforward and simplistic than Google Play.
Suffice to say that the digital music scene has changed dramatically in the last 10 years. Thankfully, there are plenty of music downloader apps available on the Android market. These are 4 of the best, but many more are available both free and paid.
The Best 4 Music Downloader Apps for Android, there you have it. What's your take on it?