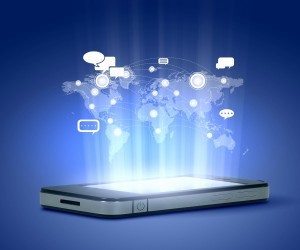 Apple has been on the front line in best releases. The latest release is the iOS 10 which is the system you get anytime you upgrade the iOS from now onwards. As you can expect, the newest version will be better than the version being replaced. That's true with iOS 10. However, not every added feature will please you. There are both sides of the coin. Before you install this new version, it is better if you know of what to expect to see whether the upgrade will work for you or not.
The Good and the Bad of iOS 10
The good
No matter the dislikes, apple remains to be one of the best in the market. That means that most of the features in iOS 10 will be attractive. Check them out hereof;
Better lock screen – as it has been the case, you must unlock your phone to be able to access the applications or notifications. Well, you can consider that outdated with this new upgrade. You can reply to a WhatsApp text without necessarily unlocking the phone. You can also access your widgets by swiping right. The new lock screen will also very interactive incorporating new gestures.
Better Siri – this is the app that makes apple the best for communication, company and assistance. You can expect that things are only getting better in iOS 10. The app can handle a lot more tasks including calling a taxi/Uber, posting tweets and Facebook statuses, text someone on WhatsApp or even search on google for best places to be. Some of the added features in Siri are beyond google capacity. Google will have to catch up on iOS 10 and not the other way round as it would have been expected.
Better messaging – messages have been opened up to support quite a wide array of cool stuffs. The best of all is sending invisible messages so that the recipient will have to rub them down first to see what's written. Messages of digital-touch in nature can also be sent now. These includes, kisses, fireballs, heartbeats, sketches and more. Sending images and videos is also supported.
The bad
As mentioned, there are some downsides of the new apple upgrade. Here are some things that people complain about;
You need to have the latest iPhone version – the latest release is iPhone 7. That means that if you don't have that, you will be forced to forget about some of these amazing upgrades. To access them, you will have to buy iPhone 7 which is an added cost.
Home button issues – just by raising your iPhone, the device will unlock. But wait until you want to fully unlock it by placing your finger on the screen for fingerprint unlock and it will tell you to press home button to unlock it. That means repetition of tasks.
Predictive typing – to increase the typing rate, iOS has come up with a feature that predicts the words as you type. However, the feature is not perfect as its predictions are far out of topic.
After looking at the both sides, you will realize that iOS is upgrading to support some of the most amazing features but also making some mistakes along the way. It's your choice to whether upgrade or not.
The Good and the Bad of iOS 10, will you upgrade?