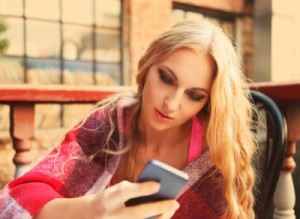 The age of virtual assistants is here! We were introduced to Siri and Google Assistant not too long ago and they've definitely come a long way since then. However, Bixby is a different story. This virtual assistant was just released this year and it has to be good if it has a chance of competing against Siri and Google Assistant.
Upon using it and studying it, we're happy to tell you that it's actually pretty good and even more powerful than Siri and Google Assistant. Why is it good you ask? Because not only can you ask questions and set commands with it but it's also an automation tool that enables you to instruct apps to open, tap items, and even text without touching your phone!
In this article, we'll be sharing with you the most useful Bixby voice commands to make your life easier.
The Most Useful Bixby Voice Commands
Hi Bixby
Saying those two words is how you'll prompt Bixby to activate and do what you want to do so keep that in mind! An alternative for this would be to hold down the Bixby button on the left side of your phone.
Opening Apps
To open an app using Bixby all you need to do is say "Hi Bixby, open <insert app>".
Exploring and Using Apps
Even when you're inside the app, you can navigate the app using Bixby. It's a great feature to use if your hands or full. Here are some sample commands: "Scroll up", "Scroll down", "Swipe right", "Swipe left", "Go back", "Close <app name>", "Switch windows", and "Open <app name> in split-screen view".
Installing Apps
To install apps using Bixby, you'll need to open the Play Store through Bixby as well. If you're looking to download the Wikipedia app the command will go like this, "Open the Play Store and install the Wikipedia app." If you're going to command Bixby to do something within an app, it's important to command it to open the app first.
Asking Questions
Similar to how other virtual assistants work, you can also ask Bixby questions in need of answering! Ask Bixby to Open Q&A for you to start asking away.
Fix Settings
Another great thing you can use with Bixby is fix your current settings and we're not just talking about Wi-Fi or Bluetooth. You need to be very specific though so it's important to keep that in mind. Here are some sample commands: "Change sound mode to vibrate", "Turn on mobile hotspot in Settings", "Scan for Bluetooth devices in Settings", and "Disconnect from the current Wi-Fi network in Settings".
Tip of the Iceberg
These are just some of the most useful Bixby voice commands you can find. To really make the most out of it you have to do some personal exploring! To see all the possible commands you can give Bixby, open up the Bixby home feed and look for the Voice Apps and Services tab. Here you'll find a list of apps that Bixby supports and you can also see what kind of commands you can use in each app. It may take some time but once you've set up everything accordingly to your preference, it'll be smooth sailing!