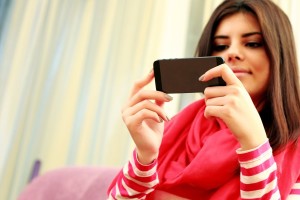 Sometimes, the regular text message just doesn't cut it. You're probably looking to send an awesome photo to your friends with the potential of creating some fun within your circle of friends and we don't blame you! One of the best perks of technology is that it connects us to important people in our lives like never before.
It'd be a waste if you didn't know how to fully utilize it to better your lives because, at the end of the day, that's the ultimate objective of technology.
One overlooked function that is surprisingly basic is MMS or Multimedia Messaging Service. Most likely, you've heard of it before but have never gotten into it. SMS, on the other hand, is something we're pretty sure you've done –as long as you own a smartphone/cellphone, you've most definitely sent an SMS or text message for short.
Simply put, MMS is a method of sending messages that have multimedia content such as photos, audio files, etc. This article will aim to inform and educate you on what you should know before attempting to send an MMS message!
Things to Know – How to Send an MMS on Android
Heads Up
Before you even attempt to send an MMS there are a few things you should know. If you're not aware of your mobile data plan and start sending MMS right away, you might end up being surprised when your bill arrives at your doorstep. Sending MMS is not free and requires you to be connected to the internet.
By default, your phone connects to the internet through your mobile data or WiFi. Obviously, if you're connected to WiFi sending an MMS won't be a problem. However, if you're on the go and need to send an MMS then you'll need to use your mobile data which you can activate by going to "Wireless and Network Settings", tap "Mobile Networks", and enable it.
Size Limit
Another thing to watch out for is the file's size limit. Don't go expecting to send a movie via MMS because that's not only impractical but impossible. MMS was meant for mobile and if you're looking to send big files there are much more efficient ways of doing this such as Google Drive, WeTransfer, etc.
So if you're having issues sending an MMS, it may be because the file you're sending is too big. The MMS file size limit is 300kb so it's in your best interest to keep that in mind.
Start Sending
Now that you're aware of all the factors involved in sending an MMS, it's time to start sending! You'll be surprised at how easy it is to send an MMS. All you need to do is go create a message on your phone, attach the file you want to send, and input the recipient's contact number. Tap send and there you have it! You've successfully sent an MMS.
If this helped you then it will also help your friends! Share this article with your friends so they too know what to do before sending an MMS. Who knows, it might be just what they're looking for!
Hope that answered, How to Send an MMS on Android