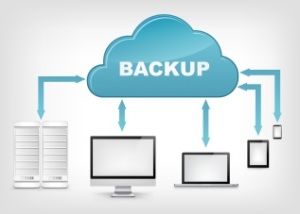 If you have a lot of important files on your phone or tablet, it's understandable to want to keep them safe. If you'd like to avoid losing your data, there are certain steps you may want to follow, including finding back up Android phone software, or saving your most important files to an external USB. In this article, we take a look at the best steps to take to back up your files safely.
Using External Storage
Perhaps one of the easiest ways to back up files is to purchase a USB stick or an external hard drive to store your files on. This can be a great option for somebody that would rather back up their own content, without going through any external services or websites. The plus to this is that you have full control over what goes where and when, however you will have to spend a fair chunk of money to afford an external hard drive or USB stick that can store a large amount of content at once.
We'd suggest that using external storage is best for backing up small files – you can easily grab a USB stick with 4-32GB for a cheap price.
Saving to the Cloud
If you'd rather have better access to your files across different systems and locations, saving files to the cloud may be a good option to choose. There are many cloud hosting services that offer free storage, so you may find that you do not even need to spend any money on backing up your files
Whilst saving to the cloud could be free in the short term, you will have to pay for more storage space, and in most cases you will have to upload and download all of your content manually. It is, however the best option when it comes to cost.
Using Back Up Software
There are many reasons why using back up software and services can be even more beneficial than cloud storage websites or physical backups like USB drives or external hard drives.
Firstly, you can often pay a monthly sum to get access to an almost unlimited amount of storage, and with this you will be able to store as much content as possible. Secondly, back up software, such as MobileGo, can provide lots of great sync features that allow you to remotely edit, upload or download files to your Android phone from your PC.
MobileGo also comes with a wide range of calls, text and message monitoring features alongside the backup functions that will allow you to avoid losing any data.
Overall, we'd say MobileGo offers the most convenience, and is probably a great choice for anybody that uses their smartphone for a large amount of tasks within the day. MobileGo does cost, but there is a free trial so you can get an idea about whether you like the features the software can provide or not.
The back up Android phone software from MobileGo costs less than $40 if you decide to make the jump from the trial version, too.