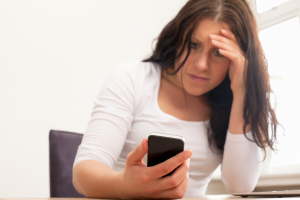 In this article, we offer a few tips and tricks to find person behind phone number to help you figure out who is sending you unwanted texts or calls, and how to avoid it. It can be frustrating to receive texts or calls from unknown numbers, and without knowledge of the caller, there is not much you can do to stop the harassment.
How to Find Phone Numbers
There are a few ways to find out who a phone number belongs to, however our favorite method involves using a special software called reverse phone lookup – this is a service, which everybody can get access to, that will allow users to bring up information relating to phone numbers.
If a phone number is on a directory, it's likely that reverse phone lookup services will be able to provide you with a related home address, home phone number, first name and last name – with this information you will be able to find out who has called you, or at least find the origin of the calls.
One of our favorite reverse phone lookup services is Phone Detective – with this service you will be able to enter in a phone number, and Phone Detective will quickly return with search results on the number.
There is a small chance that a number may not appear on the directory, but more often than not, information can be found about callers.
If you would like to use Phone Detective as a one-off service, you can look up a number for just $14.95. If you feel like you would use the service regularly, you can pay a yearly premium subscription of $39.95 for unlimited phone lookups. You can learn more about Phone Detective here.
There are other companies that offer similar services, and like Phone Detective, they typically offer one-time usage fees or straight up unlimited subscription fees. If you'd like to learn about the different companies available, you may want to read up on our reverse phone lookup reviews.
How to Stop Unwanted Callers
If you manage to get hold of the details from the offending number, there are a few approaches you can take – if it is considered serious harassment, you could even consider getting the police involved. If you choose to contact the police, make sure to get in touch via a non-emergency number.
If you'd rather deal with circumstances yourself, you may want to look up various number blocking apps that are readily available in the app store.
Alternatively, if you know the owner of the phone number personally, you may want to contact him or her to deal with the situation in person.
There are many methods that can be taken to stop a number from calling or texting you, but it is often much easier once you know details about the origin of the number, and this can be achieved by using reverse phone lookup. Hopefully these tips will help you to find the person behind phone number that is calling you.