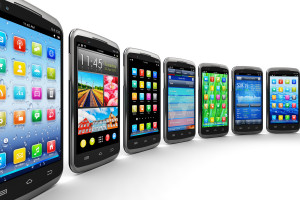 In this article, we are taking a look at the current best Android backup SMS apps and software, giving opinions on our favorite choices currently available, and linking to in-depth reviews to give you the best look into each item on the list.
1. MobileGo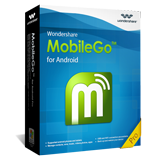 One of our favorite Android backup solutions is MobileGo, and that is because it comes with such a wide range of features. Whilst MobileGo can backup SMS messages with the snap of your fingers, it has a wide range of other backup and remote control features as well.
For example, with MobileGo you can easily manage your contacts straight from your desktop PC, and you can even send text messages remotely from the desktop assistant software.
As well as being able to back up all text messages, you can also keep all of your smartphone data safe, including photos, music, videos and more!
MobileGo is our favorite all round Android backup solution, but it also comes with some SMS backup features as well.
You can get a free trial to give MobileGo a test run, but once your trial has run dry, you will have to pay a monthly or yearly subscription to use MobileGo. If you are serious about backing up all of your data, the investment is definitely worthwhile though.
2. Backuptrans
If you're willing to spend money to get the best SMS backup solution possible, then BackupTrans may just be your best bet. With this software you can routinely backup multiple devices, and create logs of all text messages that have been sent in the past.
BackupTrans does a beautiful job of providing users easy tools to backup SMS messages consistently so that no messages are ever lost, and because of it's multiple device management features, it makes a great choice for businesses who need to backup any sent text messages.
Backuptrans has a one time fee if you want to use between 1 and 8 devices, with varying prices for larger device allocation, however if you want to backup SMS messages on more than eight devices, you will have to instead pay for a yearly subscription fee.
Luckily Backuptrans is quite cheap in the long run, especially if you only want to backup eight or less devices.
3. Backup SMS
Backup SMS can be used on your personal Android smartphone to easily backup your SMS messages without too much hassle. The greatest thing about Backup SMS that makes it stand out from the others in this article is that it is a standalone Android app that does not require any partnering desktop software, and on top of this it is absolutely free to use.
The UI in Backup SMS is not the greatest, but it is incredibly easy to get a hold of, and the simple backup and restore buttons making backing up easy for anybody. Because Backup SMS is absolutely free, this is perhaps the best choice for those tight for money. Unfortunately you cannot backup multiple devices without installing the app across every device you would like to backup.
If you want to use Backup SMS but you'd like more control over the messages you backup, there are a range of advanced settings to give users more control over how the Android Backup SMS app deals with backing up SMS messages.