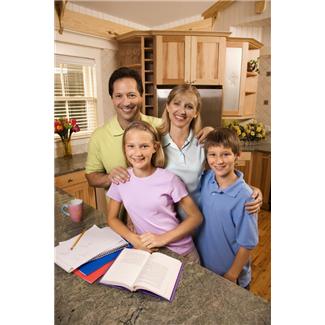 For parents who want to keep their kids safe, this post on the top 3 cell phone spyware for parents is a must read.
It`s crazy how quick our little ones grow up but it is our job as parents to keep them safe and we want to help you do that.
There are a number of quality spyware products (in this article we call them spyware but it`s more monitoring products) available on the market today, but not all are designed with the unique needs of parents in mind. Here are our top three picks for parents.
Top 3 Cell Phone Spyware for Parents
1. Phone Sheriff
Parents who are looking for a top-notch product will find it hard to go wrong with this product. Like Stealth Genie, Phone Sheriff was designed with the needs of parents in mind. In addition to alerts, this product includes features referred to as filters that enable parents to limit their child's phone activities.
For instance, parents can receive alerts if a text message or email that contains specific terms or phrases (like profanity) is sent or received from a target device. Access to web browsers can also be limited to ensure the child complies with rules set for spending time on the internet.
This program also gives parents the ability to set a target geographic boundary. If a child – with his or her phone – moves outside that designated area, parents are alerted. This is a great feature for parents with teens who insist on breaking curfew.
Read the full Phone Sheriff Reviewhere!
2. Highster Mobile
This is another quality program parents would do well to consider in their search for the right spyware. Highster Mobile provides basic spyware features like the ability to monitor text messages, emails, photos and call logs. In addition, it includes functionality that enables parents to record calls as well as use the target device as a bug to record surroundings.
This product includes a 30-day money back guarantee and is available for use on an unlimited number of devices for just $69.99. It is compatible with devices popular among teens, including the Samsung Galaxy, iPhone and Droid.
Read the full Highster Mobile Review here!
3. Stealth Genie – Currently Not Available
This product consistently receives five-star reviews and was developed with parents concerns over safety in mind. It not only gives parents the opportunity to monitor their children's online activities, but also includes a unique alerts feature. Whenever specific information – either a phone number or a contact name – arrives on a phone, parents can receive an immediate alert of this situation.
What is more, parents then have the ability to completely lockdown their child's device with Stealth Genie. This feature often sells itself to concerns parents who simply don't have the time to monitor their kids every move in the digital age.
The product is an affordable $59.99 and includes a seven-day refund period. It is compatible with a number of operating systems on iPhone, android and blackberry devices.
Read the full Stealth Genie Review here!
As you can see, choosing a spyware product designed with parents in mind is a good idea for those with young children or teenagers in the house. In a non-stop modern world, parents can never be too careful when it comes to protecting their children from the dangers that lurk online. This is why we recommend these products as our top 3 cell phone spyware for parents.