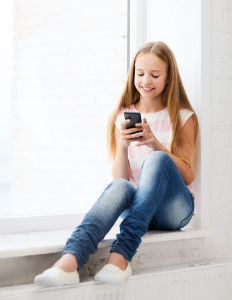 Keeping your child safe on their Android can be easy with good monitoring software. In this blog we provide details on our current top three monitoring programs that are compatible with Android devices.
There are many great alternatives out there, but these give you the best peace of mind and are easy to set up and use.
WebWatcher
Our first pick is WebWatcher, a great monitoring solution that comes with a huge amount of useful internet monitoring and tracking tools.
Whilst it doesn't come with any basic file monitoring tools, WebWatcher is the best when it comes to monitoring web activity, and this is incredibly important when there is so much dangerous content online that should be avoided.
Unlike other monitoring programs, WebWatcher provides many great remote web tools, such as the remote web viewer that allows you to view your child's web browser remotely to see what they are doing in real time.
You can also set up a word alert system that will be triggered when chosen words are searched for or when they are mentioned in an IM chat – this is great for making sure your child isn't being subjected to adult or graphic content, and to ensure they aren't having inappropriate conversations with strangers.
You can read our WebWatcher review here.
mSpy
mSpy is our second pick for this article, and we believe this is the best software that provides an all-round balanced and trusted monitoring experience.
One good reason to go for mSpy is because it been around for a long time, and the company that developed the software has been proven to be trustworthy.
There are many monitoring programs that focus on a certain element such as web tracking or child safety, but mSpy has the whole package which includes features such as GPS tracking, web monitoring, SMS monitoring and much more.
You can read our mSpy review here.
Flexispy
Our final pick for this blog is Flexispy, and this is mainly due to the amazing dashboard that is available with this software.
On top of being incredibly easy to use and manage remotely from a variety of different devices, Flexispy comes with many great exclusive monitoring and tracking features.
Features including call bugging, call listen-in or the password cracker, as well as other features you would expect to find in a more run-of-the-mill monitoring solution such as SMS monitoring web history tracking and more.
In total, Flexispy has around 150 features, so there's bound to be something on there that makes it stand out from the crowd.
Read more on FlexiSpy here.
Hopefully after reading this review, you have now got a good idea about what monitoring software to choose from.
Remember that there are other alternatives out there, and we provide great coverage on most of the best monitoring solutions so that you can make a well educated choice when picking software to use.
We do suggest that these three should be your go-to choices, simply because of their wide range of features and easy to use dashboards and interfaces.
What monitoring solution are you most interested in?